Series 1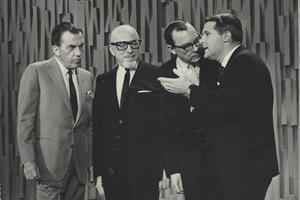 First broadcast: Thursday 27th December 2018
This episode tells of Morecambe and Wise's first steps in their American adventure, appearing on the high-rating CBS variety series The Ed Sullivan Show.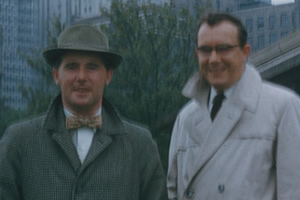 First broadcast: Thursday 3rd January 2019
After their first performances on America's top rated Sunday night broadcast The Ed Sullivan Show in 1963, Eric and Ernie are invited back to New York the following year and appear on the same night as The Beatles and are seen by over 70 million viewers.
First broadcast: Thursday 10th January 2019
This episode looks at Eric and Ernie's first work in colour on American television and how they were invited to perform on a major TV special alongside stars like Bing Crosby and Bob Hope.