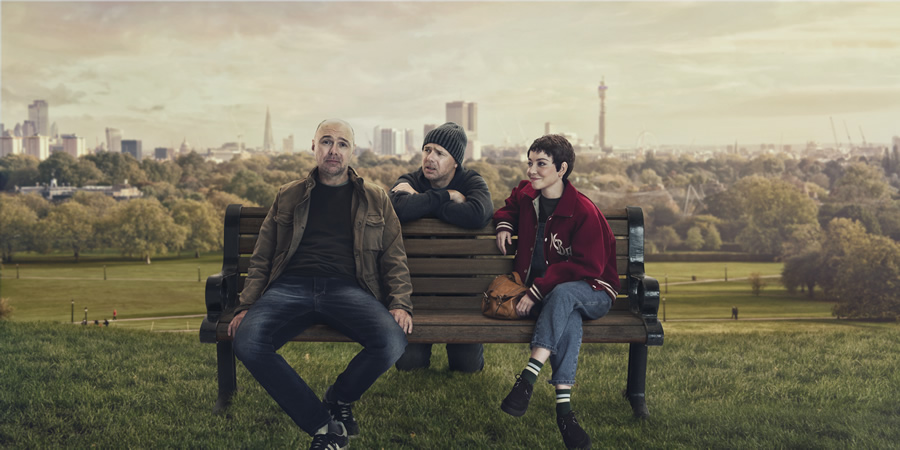 Genre

Sitcom

Broadcast

Channel

Episodes

Starring

Writers

Director

Producer
Sick Of It is a scripted comedy series that sees Karl Pilkington takes on two roles - himself, and the voice inside his head, as he muddles through the mundane life he may have led if he hadn't met Ricky Gervais and Stephen Merchant.
The series follows Karl, a crotchety middle-aged cabbie recently ditched by his long-term girlfriend, as he muddles through life and attempts to make sense of the modern world.
Now living with his elderly auntie, Karl's closest companion is Inner Self, an uncensored version of himself who just won't shut up; the voice in his head who says what he really thinks without the risk of offending others. As Karl attempts to move on from the break up and sort out his life, the voice in his head appears periodically to guide, criticise and dispense his unorthodox philosophy of life, with some interesting results!
In Series 2, after Aunt Norma replaces Karl with a young sparky care worker called Ruby, it triggers a bout of soul searching about how little he's achieved in his life. Karl being Karl, he seeks to rectify this by bingeing on biscuits before attempting to dislodge Ruby in Norma's affections.
Production companies

Also known as

Karl Pilkington: Sick Of It (Working title)

Laugh track

None
Broadcast details
First broadcast

Thursday 27th September 2018 on Sky One at 2am

Last new broadcast

Friday 24th January 2020 on Sky One at 10:30pm

Length of episodes

30 minutes

Last repeat

Friday 31st January 2020 at 12:00am
Website links