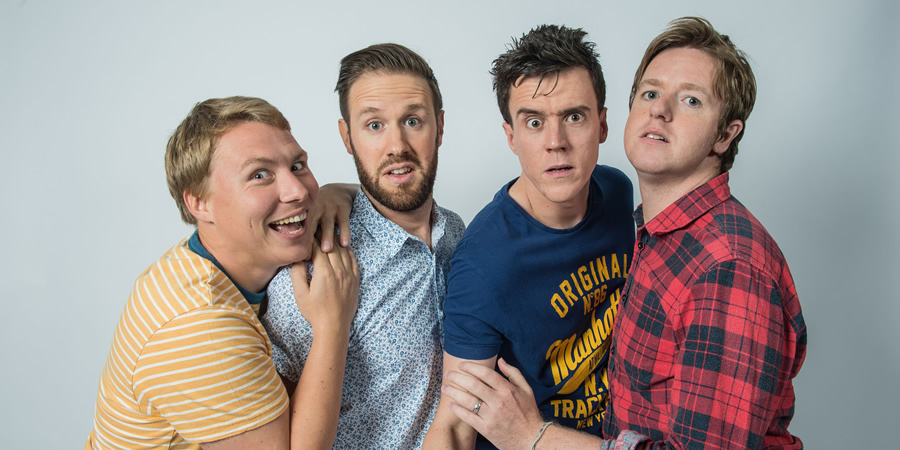 Genre

Comedy

Broadcast

Channels

Episodes

Starring

Director

Producers
Four real-life best friends challenge each other to some of the most outrageous dares and uproarious stunts ever to be caught on hidden camera.
During each prank, the joker must do whatever daring deeds his three friends tell him via a secret earpiece and if he refuses, he loses.
Filmed in various locations around London and Essex, each prank makes a mockery of one of the four friends as he attempts to pull off unbelievably awkward scenarios with members of the public, while the remaining three are watching behind the scenes in fits of laughter at their friend's expense.
The four performers know each other well, having previously worked together as part of the sketch group Late Night Gimp Fight.
Production company
Broadcast details
First broadcast

Tuesday 2nd August 2016 on Channel 5 at 10:30pm

Last new broadcast

Monday 16th January 2017 on Channel 5 at 12:25am

Last repeat

Thursday 29th June 2017 at 12:30am on Comedy Central