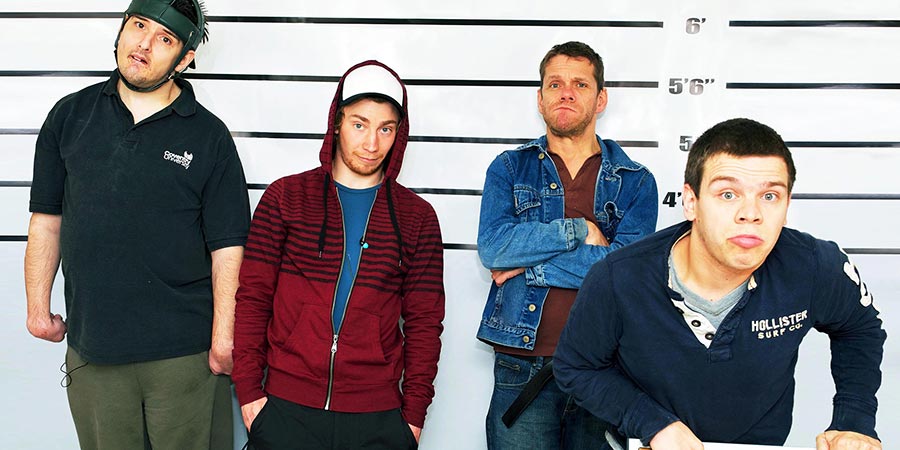 Genres

Sketch Show, Prank Show

Broadcast

Channel

Episodes

Starring

Tim Baggaley, Tim Gebbels, Toby Hewston, Simon Stevens, Maxwell Laird, Peter Mitchell, Tanyalee Davis, Martin Dougan and others

Writer

Directors

Producers
I'm Spazticus is a prank show featuring disabled performers pranking able-bodied members of the public.
The show mixes hidden camera and mockumentary style shooting to create a series of situations. Alongside a number of recurring characters, there will also be host of one-offs throughout the series.
We see the results of a foul mouthed talking guide dog who people happily engage in conversation with, and discover how the public fair when they volunteer to take part in Police line-ups and have to pretend they have the same disability as the other 'unusual' suspects, and the reaction of finding a wheelchair parachutist stuck in a tree....
The show also sees a mock disability awareness stand being set-up in a shopping centre, asking members of the public to place (by physically moving them) different disabled people in the order of the disability they would least like to have. So, who goes to the end of the queue: the blind man, dwarf, amputee or person with cerebral palsy?
The pilot episode, first aired on Channel 4 in 2005, won a Superfest International Disability Award.
Part of

Production company

Also known as

Comedy Lab: I'm Spazticus (Other official name)

Soundtrack

Dwarf Punch Sandwich performed by Underclass UK.

Laugh track

None
Broadcast details
First broadcast

Tuesday 17th May 2005 on Channel 4

Last new broadcast

Wednesday 11th December 2013 on Channel 4 at 11:50pm

Last repeat

Saturday 20th August 2016 at 1:05am
Website links