Back in 2014, Roisin Conaty wrote and starred in GameFace - a great sitcom pilot about a woman called Marcella who was navigating her way through her thirties despite being under-prepared for life. Now, finally, a full series arrives on E4. We gave her a call to find out more...
Hi Roisin. For those that missed the pilot, could we ask you to explain the premise of the show...
Sure. It sounds boring when I say it though. I haven't really worked out a sort of snappy introduction yet...
I suppose it's a naturalistic quite real comedy with a narrative, about a woman who's recovering from a very seismic breakup, and who is trying to get her life back on track... but life keeps getting in the way.
All of this sounds so generic; but it's not generic, I think. It's a naturalist comedy with belly laughs, I would say.
Is the series different from the pilot? There's some cast changes...
Yeah. The pilot was a good way to get all the exposition out. It was quite hard.
We're doing the first episode again; it's a reboot. It's encompassing the same sort of story that the first pilot did, but I didn't want to remake the pilot exactly the same again, three or four years on. Otherwise it's just sort of a 'skit show' if you just do that again.
There are cutaways, some episodes more cutaways than others. But I wanted it to have a through-line, and people to understand that there's a narrative and there's characters and what happens has consequences in the next episode and stuff. It's sort of episodic.
Did you learn anything from making the pilot? When looking back at a trial episode they made, often people say things like 'I shouldn't have done it that way!'. Did you have any of that?
No, I was really proud of the pilot. I worked really hard on it. I didn't feel like the pilot was lacking anything. I learnt a lot though. Every time you write, of course, you learn the beats of stuff and I learnt some things about the structure of the show. But I was quite proud of the pilot.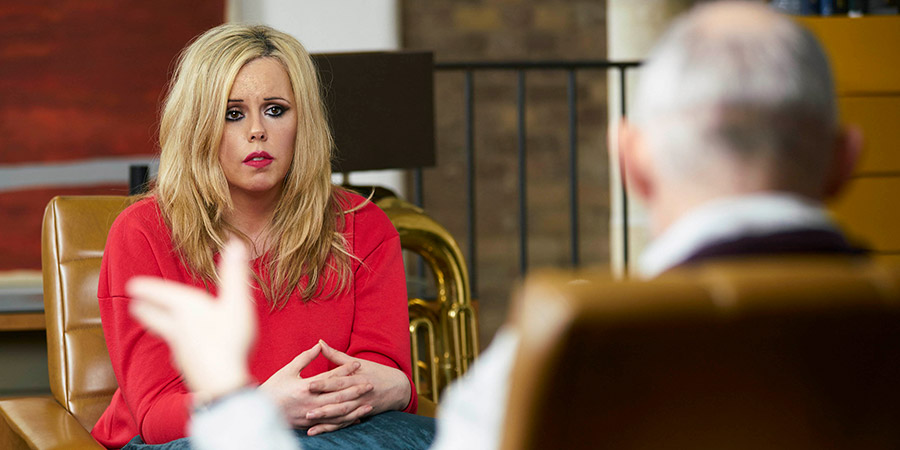 As you should be. It was laugh-out-loud in many places. As is the new series! It must have been quite a full-on process to get it all six episodes done?
It was, because I wrote in on my own. Which I wanted to do. And I sort of Exec'd [Executive Produced] it too.
There's no time. You're in daily, and there's decisions to be made all day. Deciding if a joke is working, or if the tone is working. You're constantly with a team, with a Director and a Producer, working things out. It's tiring and also you're feeling like 'Is this going to work? Have I written this right? Is this good? Is this too much?'
There's bits like at the end of Episode 2 - there's this dramatic thing. Bits that are straighter, that I wanted, that I committed to on the page. Then your instinct, when you're filming, especially if you're a comedian, is to go 'just make it funny!'. And you have to go, 'but it's not meant to be funny, because it's meant to be a bit real.'
So holding your nerve a bit about what you want to make and why you've made that choice is hard. Because you know, I did write the giggly stuff, but I wanted to make her [Marcella] feel real. I want people to feel engaged with the show as a reality, and not just like a device.
That's really interesting, you having to hold back your stand-up instincts.
Yeah, it's really hard.
Stand-up can give you a really false sense of security. Because, I feel like sometimes you can use it and go 'well, I'll just put in a joke'... but you just have all these empty gags then. And no one feels anything, but they smell like a joke, you know?
I want it to all be funny, but also have bits where I want people to sort of 'invest', you know? To not make everyone just have witty things to say at the right time. Because that's not what life is like. That's quite hard though.
And, you know, I'm not going to get it right all the time. But that was my intention. I like things to have reality in them.
There was a long gap between the pilot and series. It shows how TV is a much slower moving medium than stand-up. Did you find the lack of immediacy whilst making TV frustrating?
It's frustrating, but it's also liberating because in TV you've got a team making your world. There's people enabling your jokes or your stories to work.
But, yeah, when you write a script, you get notes on it and then it won't film for maybe another six months or whatever. In stand-up I can write ten minutes a day and then go try it that night, and it's in or out. There's no discussion; I can just be the decider of what works and what doesn't.
You know what stand-up is, you can get rid of material at any time. With this thing, it's very different. But a lot of the people on set had a comedic background so if I wanted to try a thing, I didn't feel scared of that. And that's a stand-up skill.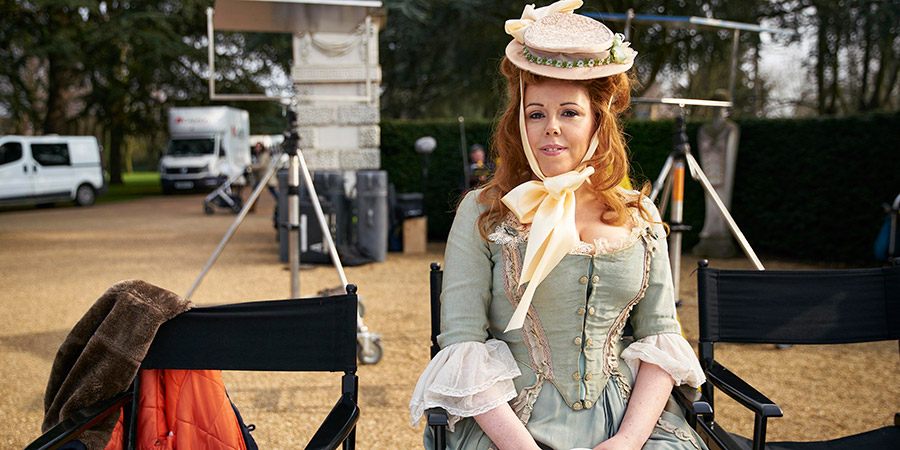 You put your character in some silly costumes and positions during the series. Did you regret writing any of those words when you came to film it?
Obviously, because it's my show, I was always able to say 'yes' or 'no'. I was always considered.
But there was loads of things... There's a sex scene! Bits where you're like 'oh, god, I've got to film this! It's nine o'clock on a Monday, I don't want to film this!'
Watching some of it back, you get moments where you go 'that's why I'm single!'. But I don't mind, if makes it funny.
May we say you are very convincing at being drunk... We're hoping it's just great acting and you didn't go 'method' on set.
Acting!
What is it like at nine in the morning, trying to stumble around? It must be quite hard to get in that mindset.
It's really weird. In Episode 1 I've got this red wine lip stain on my mouth because I'm supposed to be hungover. Every time I looked in a mirror, I felt hungover. It's amazing. You know that feeling when you don't have a shower, and then you a have a shower and you just look clean, and you feel better? Having that on my face, and sort of smeared eyes and stuff, I kept feeling hungover. I was like 'I can't look in the mirror'. Because every time I saw it...
It's weird how if you make yourself look hungover, you start to feel hungover.
Sometimes it's just mad, the idea that you're drunk at nine o'clock or ten o'clock. I wasn't smoking at the time, so I had these herbal cigarettes. And that was quite weird. But I smoked at the end of the series like a div!
It's very odd. Sometimes you're just out on the street trying to look like you're not freezing. That's so hard! That's what people should tell you... 'Can you do you're-not-really-freezing acting?'
Can you drive Roisin? Because your character in the show is awful at it and trying to take driving lessons...
No! So those bits where I had to be driving, it was just a nightmare. It was like, 'oh, we thought you could drive? You've written load of scenes where you're driving'. I went, 'Yeah. No, I can't drive!'.
Has sitting in those driving lesson scenes given you any thoughts about maybe taking driving lessons for real?
I am thinking about taking an intensive driving course. Just have like do two hours, three hours a day, for like two or three weeks. I want to learn in an automatic... and just get it.
Man Down is coming back soon for Series 4, with you due to return as Jo in that show. Did you have it in mind to ensure GameFace didn't overlap?
Jo is nothing like Marcella. Jo's a very big comedy character. She's other worldly, she lives in a world of her own. Marcella is very much aware of how bad her life is, whereas Jo has no idea. She's a really great comic character, but you wouldn't say she was grounded. She's very funny. But, no, so I've never had any crossover worries, tonally or anything like that.
BCG first met you when you were starting out with your stand-up career. Have you ever reflected how far you've come since you started?
It's a bit strange because I'm in Channel 4 at the moment, the building. And my last job was on Great Portland Street, which is around the corner. It was my last full-time job, when I was an office manager. I was really depressed and I wasn't gigging. I remember thinking, 'ah, it's all... fuck everything'.
I always thought I'd write a sitcom. And then today, it's really weird, we drove past that office [where I had those thoughts]. I did have a moment going 'oh my god'. I remember distinctly looking at Channel 4.
Yeah, I'm bloody grateful. Obviously any opportunities you get, and stuff like that, it's hard work, and it's a lot of luck and stuff but yeah, you remember what it was like before.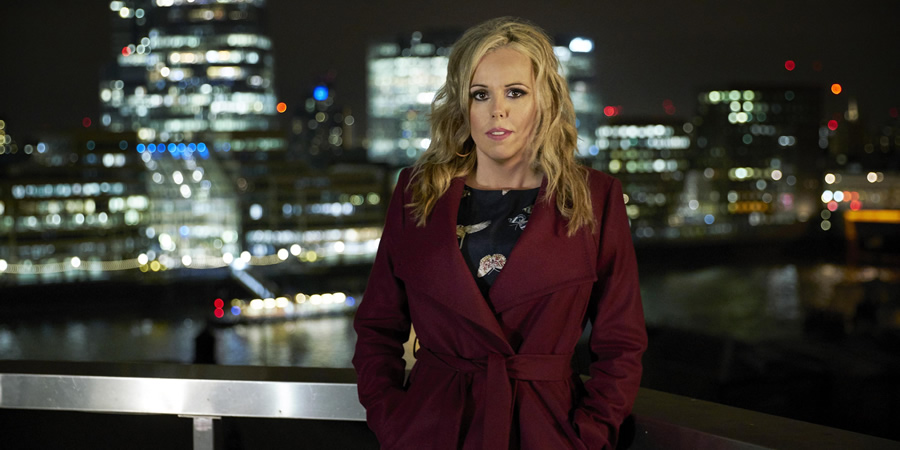 What next for you Roisin?
There's a couple of other things I'm working on. And seeing how GameFace does. That's sort of my main thing.
I've started to write stand-up but I haven't really done much stand-up this year. And I've missed that. I've got a lot on, really, because I want to gig. So I'm trying to relax, but when I'm not working I feel like I should be gigging.
So working towards a tour, and some other bits and bobs. And hopefully, fingers crossed, people like GameFace!
---