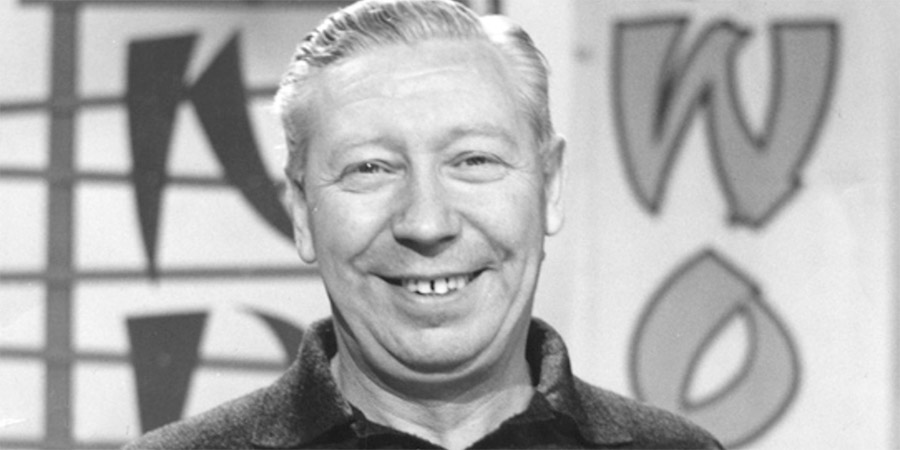 Genre

Documentary

Broadcast

Channel

Episodes

1

Features

Frank Skinner, John Walley, Peter Prichard, David Bret, Steven Sproat, Martyn Jones, Andy Eastwood, Andy Little and others

Director

Producer
A one-off documentary for BBC Four in which Frank Skinner explores the life and legacy of George Formby - Britain's first megastar - to uncover the secret of his enduring fame.
A film star, acclaimed musician and gifted comic, George Formby pre-empted the multi-million salaries of today's footballers by commanding the equivalent of £3 million a year, more than eighty years ago. Making 19 films between 1934 and 1946, he was Britain's top cinema attraction for six consecutive years and became the world's biggest star, ahead of Errol Flynn, Bette Davis and Bing Crosby, when he signed to Columbia Pictures in 1941.
His music career saw him release over 200 records - all performed with his trademark ukulele, toothy grin and wide-eyed innocence - including Leaning On A Lamp-Post which sold over 150,000 copies in one month and the infamous With My Little Stick of Blackpool Rock, banned by the BBC because it was considered too rude for broadcasting. Adored as a working class hero and celebrated for his tireless contribution to the war effort, when the 'turned out nice' Lancashire lad died over 150,000 people lined the streets of Warrington (more than double the town's population).
Yet, despite all these accolades, Frank Skinner on George Formby uncovers the one simple ingredient that has ensured Formby's long-lasting legacy: his mastery over the ukulele. Skinner explains: "As long as ukuleles exist people will come to George Formby conventions to watch those solos: every little move of the finger, every little twitch of the wrist. We all want to play like that and that will keep George Formby's memory alive forever."
In a film produced and directed by Daniel Wiles (who produced over 40 The South Bank Shows) and broadcast as part of BBC Four's Music Hall Season, Frank Skinner on George Formby pieces together testimonies from fans around the world with details of Formby's hugely successful career - from life with his formidable manager and beloved wife Beryl to his status as king of the underdog, best exemplified when he flouted segregation rules in 1940s South Africa - to chart the inspirational life of one of the most successful entertainers of all time.
Production company

Laugh track

None
Broadcast details
First broadcast

Thursday 27th October 2011 on BBC Four at 9pm

Episode length

1 hour

Last repeat

Saturday 23rd June 2018 at 11:00pm
Website links