Win Code 404 Series 1 and 2 on DVD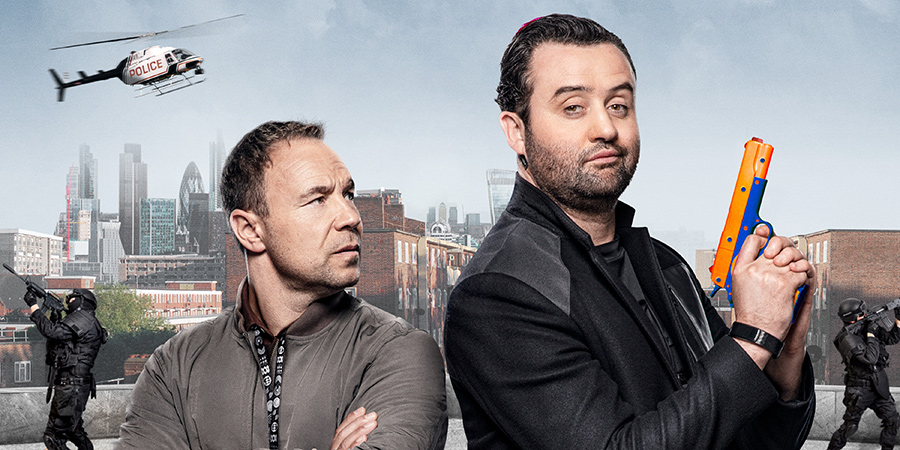 Acting greats and Line Of Duty alumni Stephen Graham and Daniel Mays return for a second series of Code 404, the sitcom that sees them taking a detour from serious drama to tackle the buddy cop genre.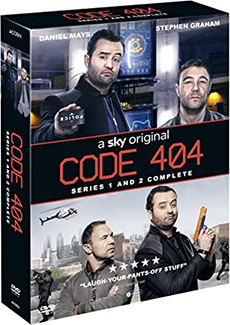 Following its run on Sky Comedy, Code 404 Series 2 is out now on digital download and DVD, alongside the Series 1 and 2 box set, from Acorn Media International.
Picking up where the first series left off, the latest episodes see detective inspectors Roy Carver (Graham) and DI John Major (Mays) back together for more comedy capers, criminal-catching, and a 20-year-old cold-case which throws the pair straight into action.
The AI-driven Major struggles with the pressures of an impending divorce from his wife (Anna Maxwell Martin), the return of his long-lost father, and strange glitches. Much to DI Carver's concern, Major's problems seem more serious than something a quick reboot can solve, and are likely signs of his AI failing.
It looks like the dynamic duo are in for even more trouble than before...