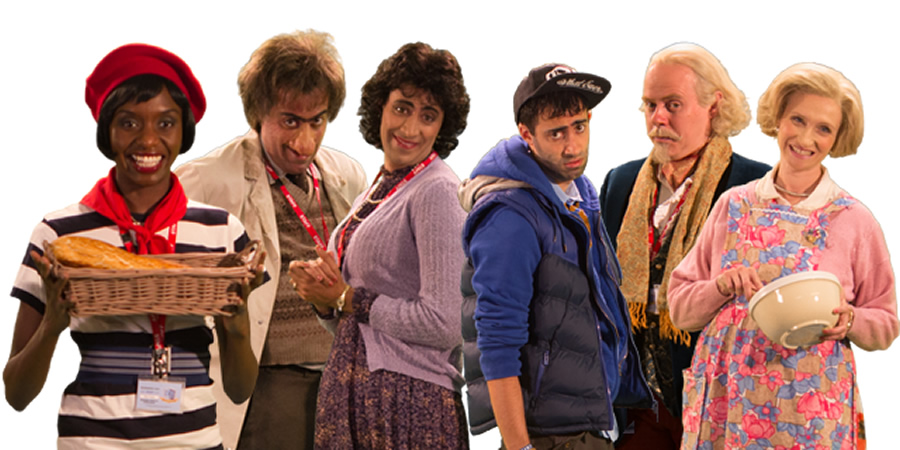 Another comedy also has this name.
Genre

Sketch Show

Broadcast

Channel

Episodes

Creators

Starring

Writers

Luke Beddows, Andy Potter, Stephen Collins, Jessica Silcock, Naomi Smith, Dan Maier and Claire McCarthy

Director

Producer
Series following Year 8 pupils as they grapple with everyday life at an extraordinary school.
Narrated by Bill Turnbull, each episode is set across a school day at the fictional Dockbridge High (Quayside Academy in Series 4), where 'nothing out of the ordinary ever happens' - unless you count the stunt diving supply teachers, explosive science classes and hazardous baked bean moments!
In each 15 minute episode of Class Dismissed, staffroom and playground stereotypes are flipped on their head and parodied.
Production company

Laugh track

None
Broadcast details
First broadcast

Monday 1st February 2016 on CBBC at 7:45am

Last new broadcast

Friday 22nd March 2019 on CBBC at 8am

Upcoming repeats
Website links