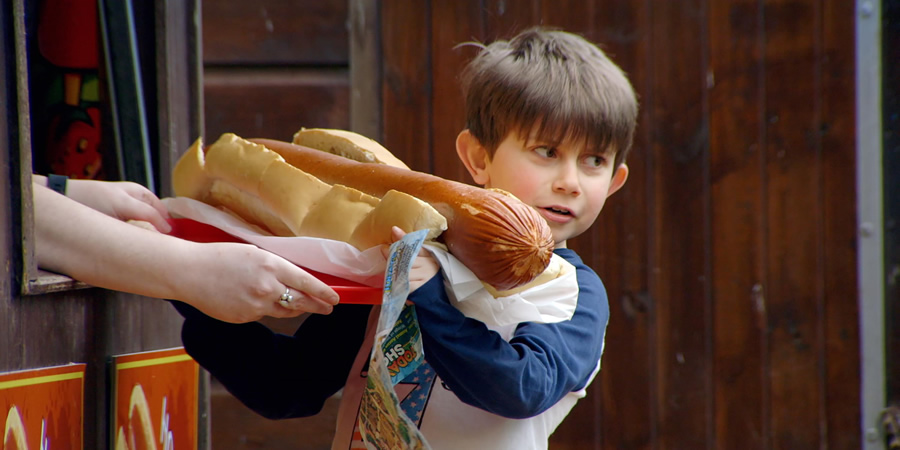 Genre

Sketch Show

Broadcast

Channel

Episodes

1 Pilot

Starring

Kevin Garry, Richard Hardisty, Leila Hoffman, Stevie Martin, Brona C. Titley, John Ward-Turner, Camille Ucan and Simon Callow

Writers

Ivor Baddiel, Giles Boden, Tony Cooke, Phil Ellis, Paul Garner, Bec Hill, Brona C. Titley and Rob Wakefield

Director

Producer
Hidden camera show that sees devious parents subjecting their unsuspecting children to some outrageous pranks.
An entertainer gets a bit carried away with a bunch of helium balloons, one lucky ten-year-old wins an 'eggs box', a new car embarrasses one father and son when its on-board computer detects a pants problem, and one girl battles to keep the noise down at a relaxation spa.
Also in the show, youngsters are duped by a talking goat, a flying clown and a giant hot dog, courtesy of their parents who were definitely Born Silly!
Production company

Laugh track

None
Broadcast details
First broadcast

Sunday 17th December 2017 on Channel 4 at 4:50pm

Episode length

30 minutes

Last repeat

Saturday 30th December 2017 at 12:25pm