Billy Connolly has given his backing of the giant murals depicting him that have been erected in Glasgow.
The veteran comedian came to Glasgow from his home in Florida to see the works in situ, as part of filming for the BBC documentary Billy Connolly: Portrait Of A Lifetime.
He said: "I'm truly amazed at the effect these have had on me. They've just completely stunned me. I thought I'd be all light-hearted on seeing them and jokey - but they're so big - the effect on me is so profound... You know, people going to that length for me... it's just taken my breath away."
The murals, which are all more than 50ft high, have been created by BBC Scotland in conjunction with Glasgow City Council and Art Pistol Projects. They are based on original portraits of Billy from top Scottish artists John Byrne, Jack Vettriano and Rachel Maclean.
Connolly says: "I'm just flabbergasted... overjoyed... it's been a brilliant experience - being painted and otherwise by these genius people taking the time to do it... it just takes my breath away... I love it!"
Pauline Law, the Executive Producer on Billy Connolly: Portrait Of A Lifetime, says: "There has been a fantastic reaction to the murals - they have certainly got people talking. Taking Billy round the city centre to see them in place, he was greeted at every turn by Glaswegians wishing him well and saying they love him and the murals. The feedback has been that it has been a fitting and fun way to mark the achievements of Billy and to celebrate him as he reaches his 75th birthday."
Video
John Byrne's Billy Connolly
Osborne Street - above the car park on Old Wynd - is the location for John Byrne's mural, simply titled Billy Connolly.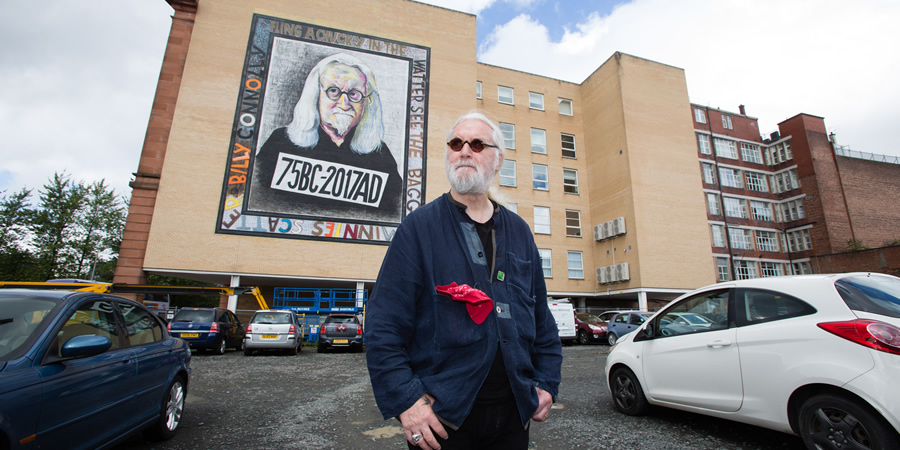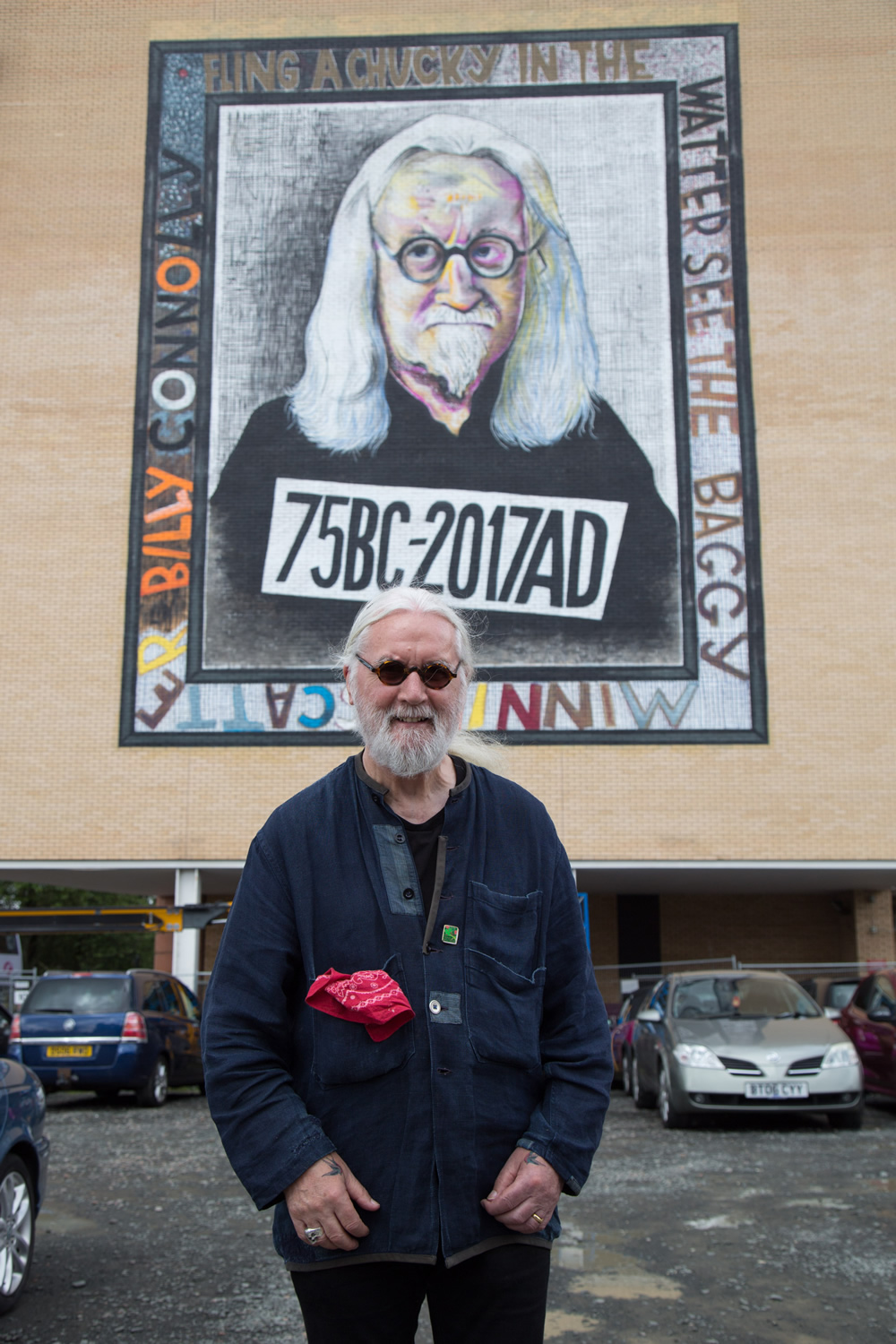 Jack Vettriano's Dr Connolly, I Presume?
Jack Vettriano's Dr Connolly, I Presume? is on Dixon Street, just yards away from the St Enoch Centre.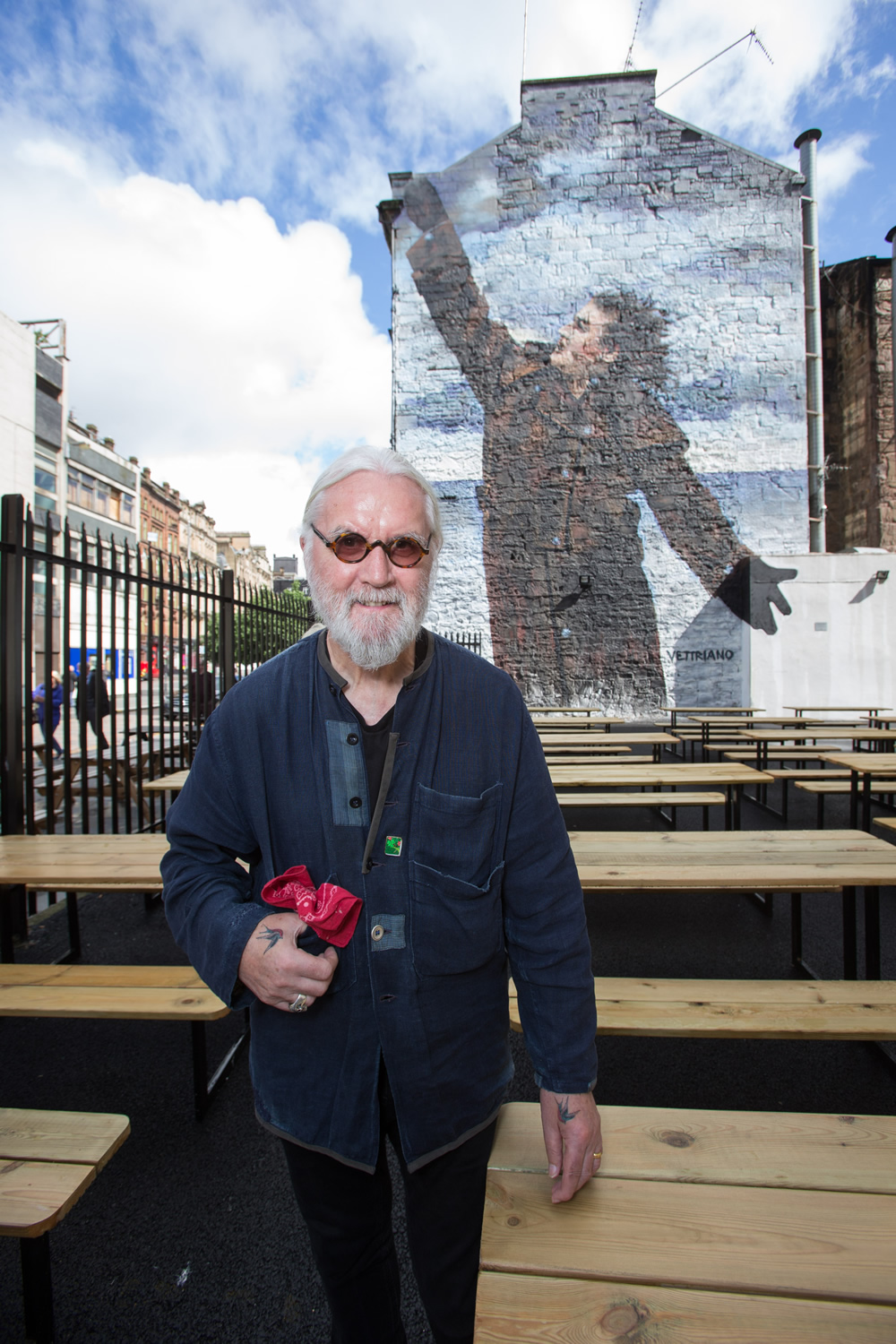 Rachel Maclean's Big Yin
Rachel Maclean's digital print, named Big Yin, is showcased in the Gallowgate close to the Barrowlands.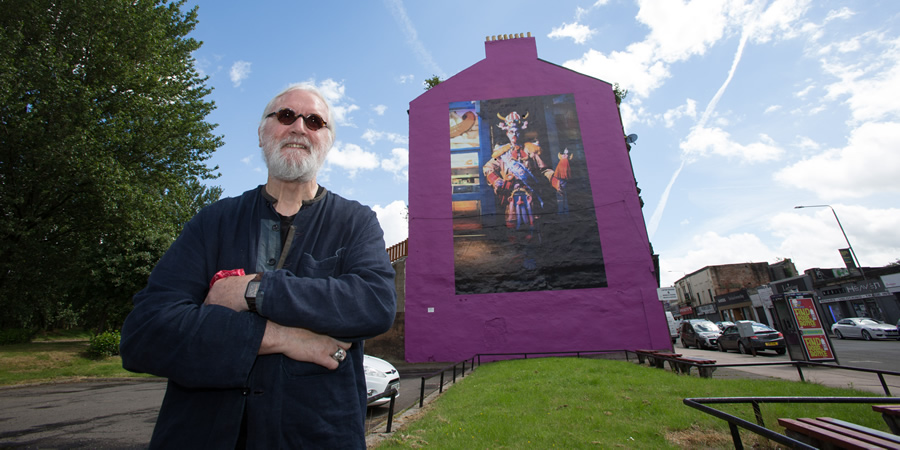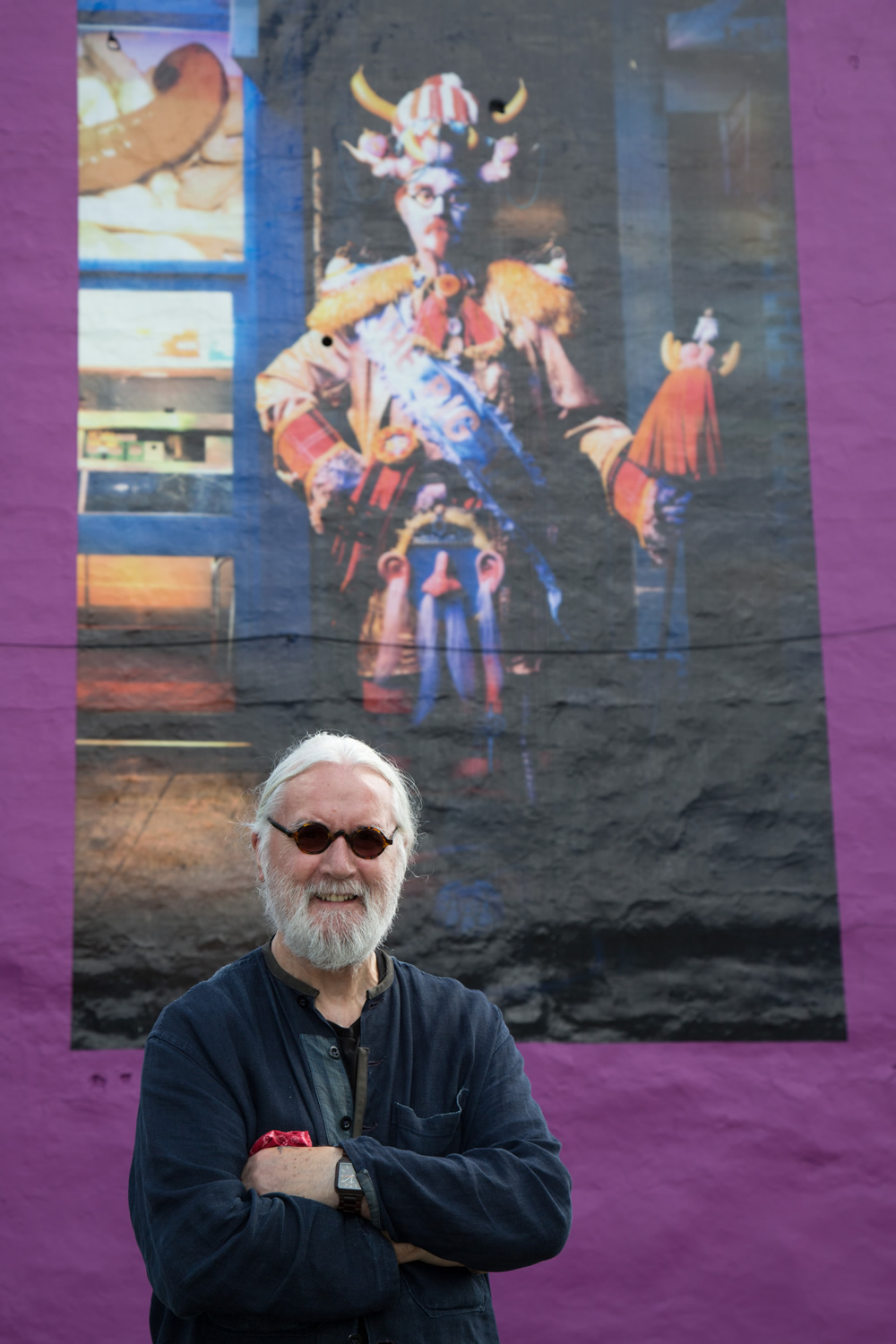 Published: Sunday 11th June 2017