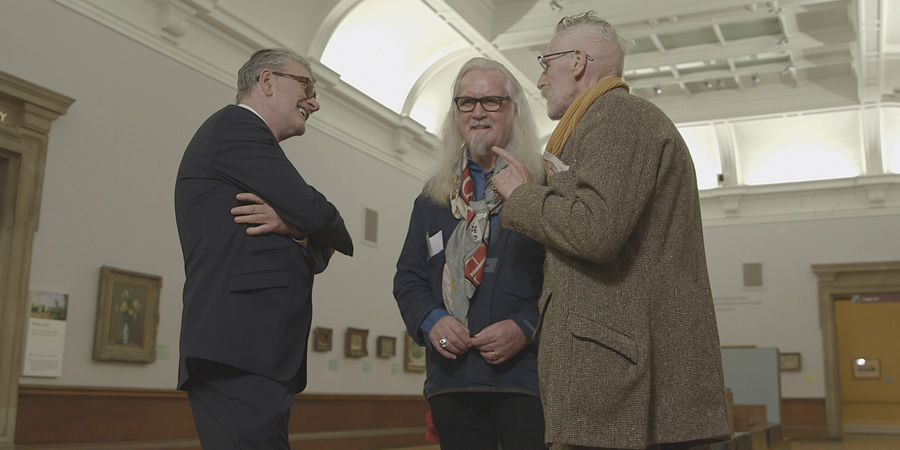 Genre

Documentary

Broadcast

Channel

Episodes

1

Features
As his old friend John Byrne says, Billy Connolly is "a phenomenon. He is... larger than life."
This documentary reveals the comedian becoming literally that... in 50 ft plus murals dotted around Glasgow's city centre. To mark Billy Connolly turning 75 this year, BBC Scotland commissioned three original artworks from top Scottish artists Byrne, Jack Vettriano and Rachel Maclean.
Working in conjunction with Glasgow City Council's City Centre Mural trail and Art Pistol Projects, these have now been translated into stunning and dramatic wallends in Dixon Street, Osbourne Street and the Gallowgate. Pictures
And in the wake of these going up, this programme reveals the inside story of the project with Billy meeting and posing for the artists to talk about his life, career, art and philosophy.
The programme sees Billy chatting about their early days together with John Byrne... discussing a gig in Methil with Jack Vettriano... And getting made up in blue and pink tinged make-up, and donning a wonderfully outlandish outfit adorned with motifs from his career, for his photographic session for Rachel Maclean's digital print.
Then Billy reviews their finished artworks. Along the way there are also some classic clips of Billy at his best on stage. With the murals already on display in the city centre, the original portraits will - the day after the programme - go on display in Glasgow's People's Palace too.
BBC Arts Digital is asking people to submit their own portraits of Billy Connolly. The best of the submissions will go on display in the People's Palace in tandem with the original artworks. The portraits can be submitted via social media using the hashtag #BigYinPortrait by Facebook, Twitter or Instagram or by emailing bbcarts@bbc.co.uk. More details
'Big Yin' by Rachel Maclean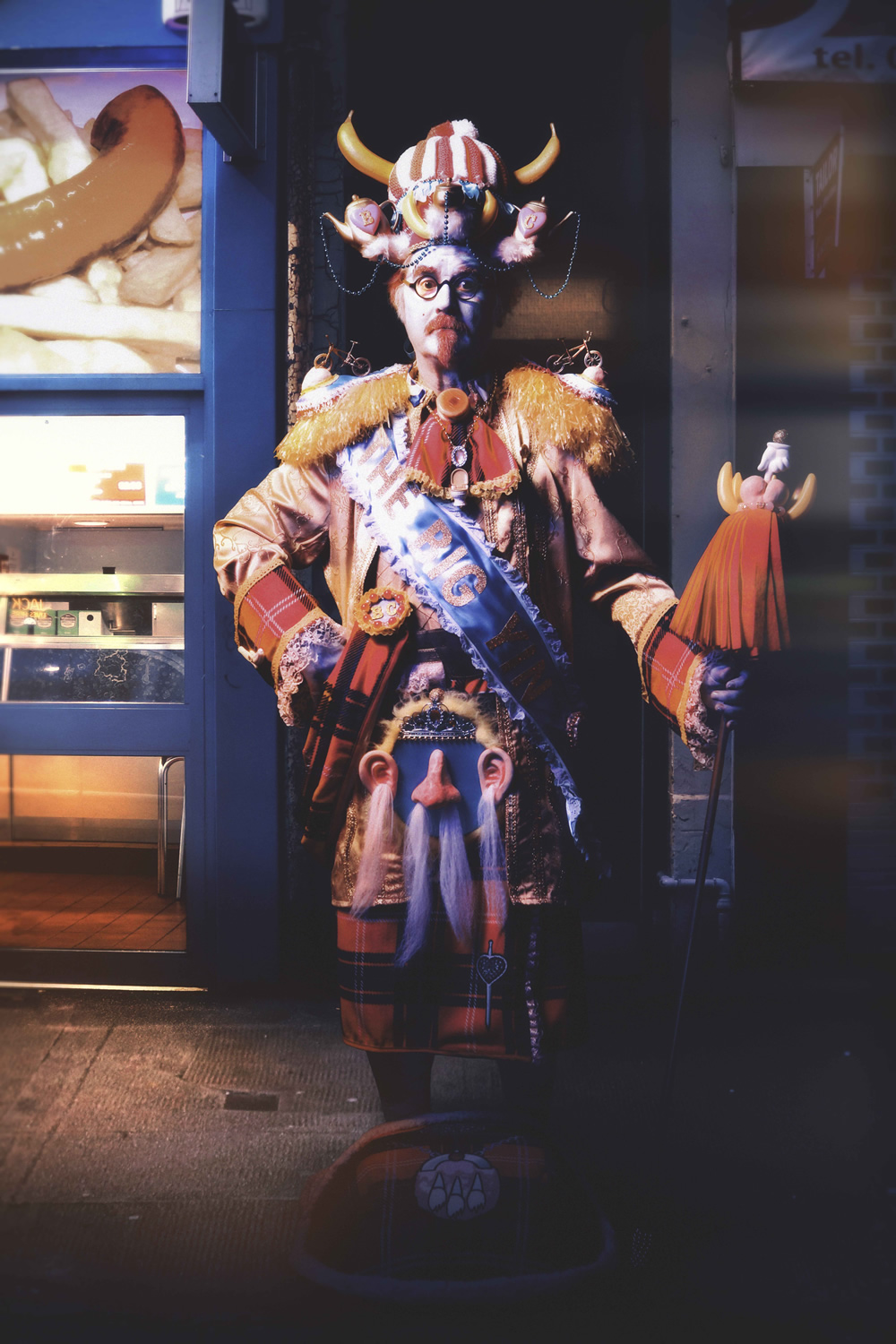 'Billy Connolly' by John Byrne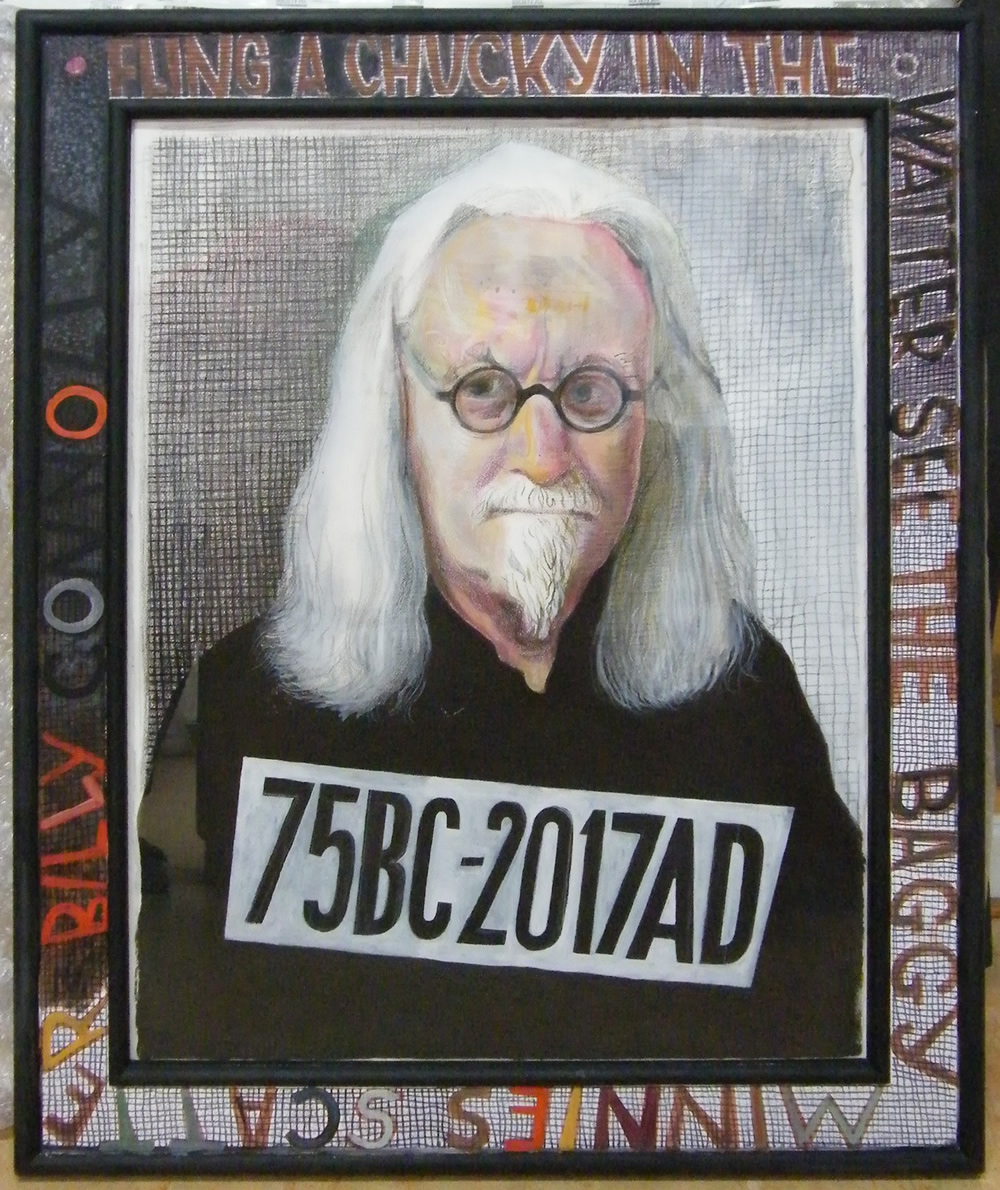 'Dr Connolly, I Presume?' by Jack Vettriano
Production company

Laugh track

None
Broadcast details
First broadcast

Wednesday 14th June 2017 on BBC One Scotland at 9pm

Episode length

1 hour

Last repeat

Sunday 9th August 2020 at 2:45am on BBC4