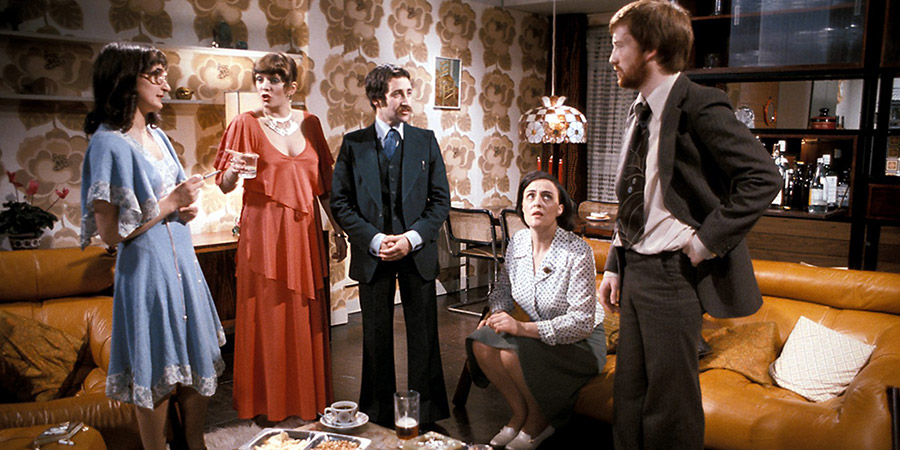 Genre

Comedy Drama

Broadcast

Channel

Episodes

1

Starring

Writer

Director

Producer
Comedy of manners focusing on the bourgeois affectation and sexual frustration of a young married couple.
Abigail's mother Sue is invited to take refuge from her teenage daughter's party with a neighbouring couple, Beverly and Laurence. They have also invited Angela and Tony, new arrivals in the street. Beverly plies her guests with alcohol as Sue becomes increasingly withdrawn and embarrassed by the pretentious goings-on.
Slowly, marital tensions emerge and the evening is breaking up in disarray when Laurence collapses with a heart attack.