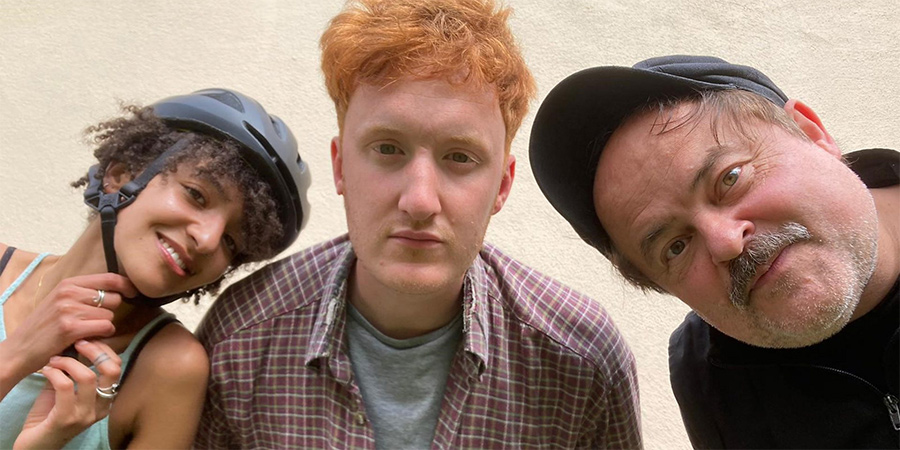 Genre

Comedy Drama

Broadcast

Channel

Episodes

Creator

Starring

Writer

Director

Producers
Strange things happen when you shake your hard-boiled egg in a packet of crushed up Monster Munch. A hilarious, unorthodox love story set on the night shift at a petrol station.
Alex is desperate to find someone to share his life with, but too scared to do anything about it. A film obsessive, he works the night shift at an isolated petrol station on the outskirts of a two-bit town. Awkward, and with no real friends to speak of, he confides in his only 'colleague' - a smiley-faced vacuum cleaner named Keith, whose voice only Alex can hear.
Ella is a cycling-mad woman of action, prepared for anything and curious about everything. One stormy night, by chance, their lives intersect. These two lonely souls are made for each other, even if they don't know it. This is their story.
Tonight, Keith (a raconteur of relationships with a variety of household appliances) suggests that they build a customer out of the recycling for Alex to practice his conversation skills on. A storm is raging outside. Strange electrical pulses keep blowing the station's fuse-box. What could possibly go wrong?
Production company

Soundtrack

Music composed by Tom Constantine.

Laugh track

None
Broadcast details
First broadcast

Thursday 7th October 2021 on BBC Radio 4 at 2:15pm

Last new broadcast

Thursday 21st October 2021 on BBC Radio 4 at 2:15pm

Length of episodes

30 minutes