BBC Radio 4 orders a third series of Party
BBC Radio 4 orders a third series of Party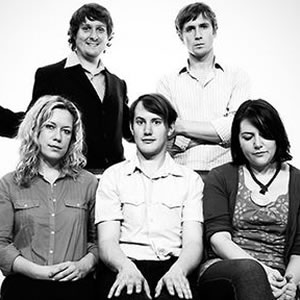 Party, the hit Radio 4 sitcom about a group of students attempting to formulate a new political group, has been given a third series.
Party 'explores what happens when a group of people try and change the world'. The programme listens in as students Jared, Simon, Mel, Phoebe and Duncan meet in a garden shed to try and come up with policies for their own political party. However, the fivesome rarely achieve any progress, as their debates either sidetrack into trivial matters or conversations stall due to general bickering.
The show started life as an award-winning play at the 2009 Edinburgh Festival, before going on to a successful London run. The format was picked up by Radio 4 in 2010, and has so far had eight episodes broadcast across two series.
Party is written by Tom Basden, whose other credits include Fresh Meat and Mark Watson's Live Address To The Nation. Starring alongside Basden in the show are Tim Key, Jonny Sweet, Anna Crilly and Katy Wix.
The BBC describes the show as "a satirical comedy about a group of young idealists trying to change the world with a fresh new political party. Unfortunately their naivety, vanity, hypocrisy and ignorance often gets in the way."
The third series will be recorded on the 5th and 12th September at the BBC Radio Theatre, with two episodes recorded each night. To be in the audience see our free tickets page
Share this page