Sue Perkins Just A Minute host
Sue Perkins to host Just A Minute
Sue Perkins is to take over from the late Nicholas Parsons as the new host of Just A Minute
She says: "I'm beyond delighted to be asked to host this most legendary of shows"
Paul Merton will remain a regular panellist as Series 87 of the show starts on Monday 6th September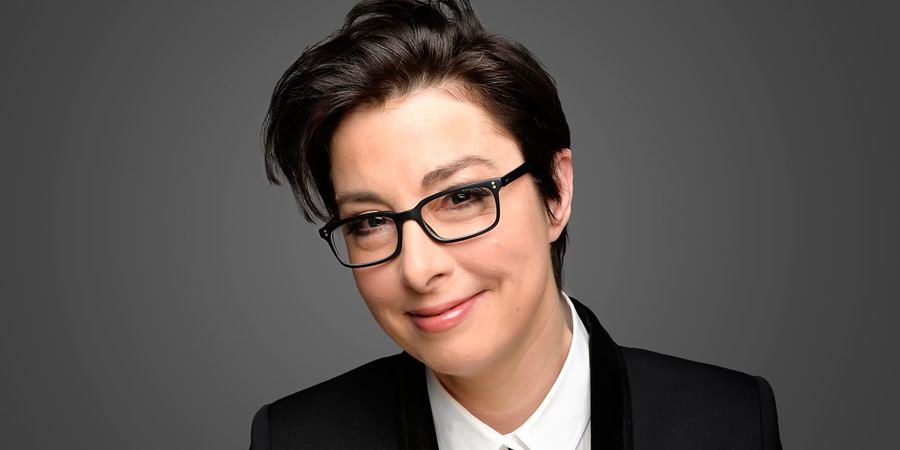 Sue Perkins is to be the new host of Radio 4's much-loved panel show format Just A Minute.
Perkins takes over from Nicholas Parsons, who chaired the show since its inception in 1967. The show's long-time host died in January 2020, however the format returned in February of this year with a series of 10 guest hosts, of which Perkins was one.
The BBC says: "As a recent guest host and 58-time panellist, Sue is primed to rule on cases of hesitation, repetition or deviation. She takes the host's chair for the 87th series of Just A Minute, to keep in check fellow long-time participants Paul Merton, Gyles Brandreth and many more talents all bringing their linguistic A-game to proceedings. Sue follows in the footsteps of the late Nicholas Parsons who masterfully presided over the programme for over 50 years."
Sue Perkins - who made her first appearance on the show in 2020 - says: "I'm beyond delighted to be asked to host this most legendary of shows. Nicholas's shoes are way too big to fill, but I shall bring my own shoes, and work my socks off in them to keep our listeners entertained."
Mohit Bakaya, Controller of Radio 4, says: "A repetition of Nicholas Parsons' singular, and much missed, genius, was never likely, and a deviation was always on the cards. However, it is without any hesitation that I announce my absolute delight that Sue Perkins has agreed to be the new host of Just A Minute. She is a brilliant, quick witted comedian, who will, I know, make JAM her very own. I look forward to hearing how she will hold the likes of Paul and Gyles to account as she keeps the flag flying on this much loved member of the Radio 4 family."
Nicholas' widow, Annie Parsons, adds: "As the Minute Waltz fades away, I have no doubt that Nicholas would be delighted to know that Just A Minute will continue long into the future under the superb guardianship of Sue Perkins who fully understands and embraces possibly the most often repeated five words on TV or radio; 'Without hesitation, repetition or deviation."
Series 87 of Just A Minute will begin on Radio 4 on Monday 6th September.
---
For updates, click the button below.
Share this page