RIP Nicholas Parsons
Nicholas Parsons dies aged 96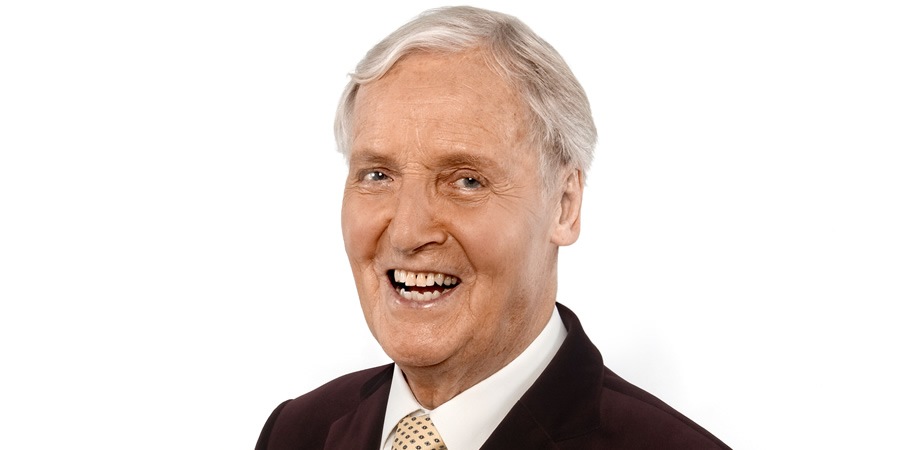 Comic actor and Just A Minute host Nicholas Parsons had died aged 96.
His agent Jean Diamond, speaking on behalf of the star's family, confirms: "Nicholas passed away in the early hours of the 28th of January after a short illness at the age of 96. He was with his beloved family who will miss him enormously and who wish to thank the wonderful staff at the Stoke Mandeville Hospital."
Parsons's comedy career spanned over 70 years.
After working as an engineering apprentice at a marine pump manufacturer, he was discovered by producer Carroll Levis, and started to appear in his radio show as an impersonator. Becoming a full time actor after the Second World War, Parsons was cast in various West End and touring productions, including Arsenic and Old Lace.
In 1952, he then became a resident comedian at the Windmill Theatre in the centre of Soho, a noted entertainment venue and training ground for some of the most successful comics of the era.
He appeared in supporting roles in various British films across the 1950s and 1960s, and got his TV break acting as the straight man to comedian Arthur Haynes when The Arthur Haynes Show launched in 1956. He later became a regular on The Benny Hill Show too.
Other notable roles include hosting the TV game show Sale Of The Century between 1971 and 1983, and hosting a comic chat show at the Edinburgh Fringe, which continued right up to last year's festival.
However, it was as host of radio panel show Just A Minute for which Parsons is perhaps best remembered. He has fronted the show since its inception in 1967, presiding over 900 episodes of the comic word game that requires players to speak for 60 seconds on a topic without hesitation, repetition or deviation. He hadn't missed a single programme until June 2018, when regular panellist Gyles Brandreth stood in for two episodes due to Parsons being ill.
Just A Minute was last on air in September 2019, the 85th series of the programme, with Parsons still acting as host. His friend Paul Merton has appeared as on the show since 1989, acting as a regular panellist for many years.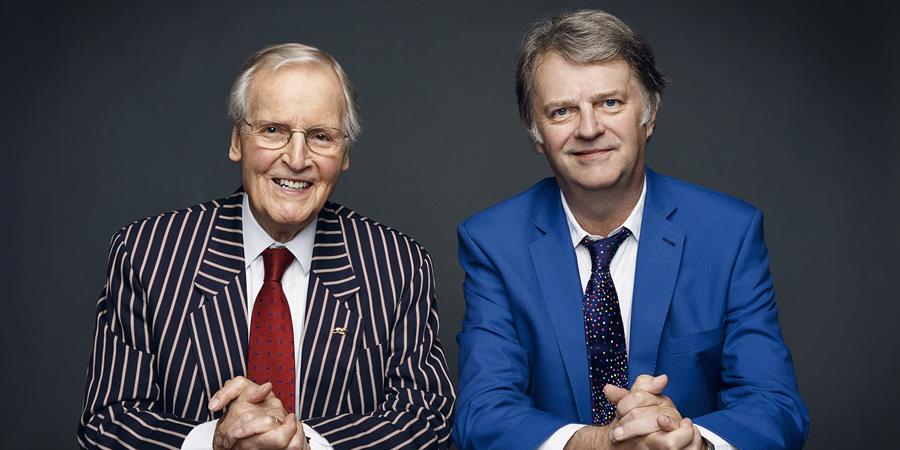 Parsons was awarded an OBE in 2004 and in 2018 collected a Legend Of Comedy Award.
Sioned Wiliam, Commissioning Editor for BBC Radio 4 Comedy, says: "A comic giant has left us, and we mourn the loss of our dear Nicholas. He was a great comedian in his own right and a hugely skilled host, much loved by us all at Radio 4 and adored by the comedy community who all queued up to work with him on Just A Minute. We will miss his warmth, charm and incredible humour - his legend will live on."
Tony Hall, the BBC Director-General, comments: "Very few people have done so much to entertain audiences over the decades, and no one deserves to be called a broadcasting legend more than Nicholas Parsons. His charm, inventive intellect and ability to create laughs were unsurpassed. Our thoughts are with his family and all who knew him."
Mohit Bakaya, Controller of BBC Radio 4, comments: "Nicholas Parsons was one of the greats, a first class broadcaster and an icon in the world of British comedy. Nicholas always brought his sharp wit, brilliant poise and warmth to everything he did - but particularly as host of Just A Minute where his excellence shone in each episode without hesitation, deviation or repetition. He was that rare beast - a presenter whose appeal spread right across the generations - and he was a unique member of the Radio 4 family. He will be greatly missed by us all, as well as the many, many listeners who he entertained so brilliantly."
Julia McKenzie, Creative Director at BBC Studios Audio, which produces Just A Minute, says: ""Nicholas was such a smart and passionate man who cared deeply about his radio show and Radio 4 and its devoted listeners. He was utterly charming and faultlessly professional. He was funny and kind in person and wonderful company. I can't really believe he is gone today, he seemed indestructible. His legacy will live on with over 50 years of laughter-filled shows and the lasting friendships he made through his extraordinary career in show business. My thoughts are very much with Annie, his beloved wife and constant support and companion who attended every recording, and the rest of his family. Nicholas, you dear man, what a full life you lived - you really did bring much wit and joy to us all and we thank you for that - we miss you."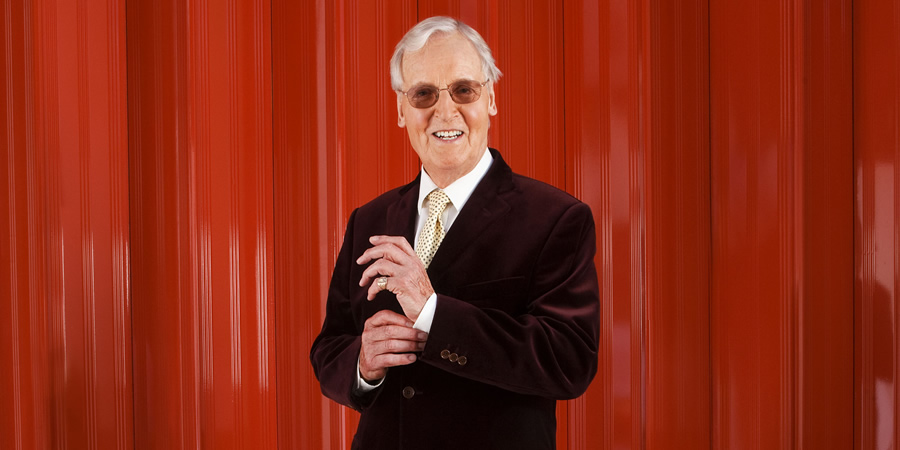 Just A Minute regular Gyles Brandreth said on social media: "The end of an era. Nicholas Parsons was such a lovely man - and so versatile: actor, entertainer, writer, TV star & radio host without equal, but for me, most of all, friend. I knew him for more than 50 years: he was simply the best. Thinking of his wonderful wife Annie & family."
Graham Norton, also a regular player of the panel game, commented: "The sound of the final whistle. Nicholas Parsons was truly the kindest and most generous person I've ever worked with. His continued delight at being a part of show business should be an inspiration to us all! Huge love to his wife Annie and his whole family."
Chris Neill, a former producer of the series, noted: "What a brilliant life. Nicholas Parsons had met everyone, worked with them all. But his longevity meant in many ways he was much underrated. He should have been knighted years ago. Much love to his glorious, beloved Annie and the family."
Commenting on Twitter, Stephen Fry said: "Oh no. Nicholas Parsons gone? He ruled Just A Minute for Just a Lifetime. A stunning achievement: never scripted, always immaculate. From comedian's sidekick to great institution, via Sale Of The Century & much more. Unrivalled continuity, professionalism & commitment. Farewell x"
Here is Parsons appearing as the host of Just A Minute in an advert for BBC Radio 4 Extra in 2011:
---
Share this page