Michael Spicer Radio 4 show
Room Next Door star Michael Spicer gets Radio 4 show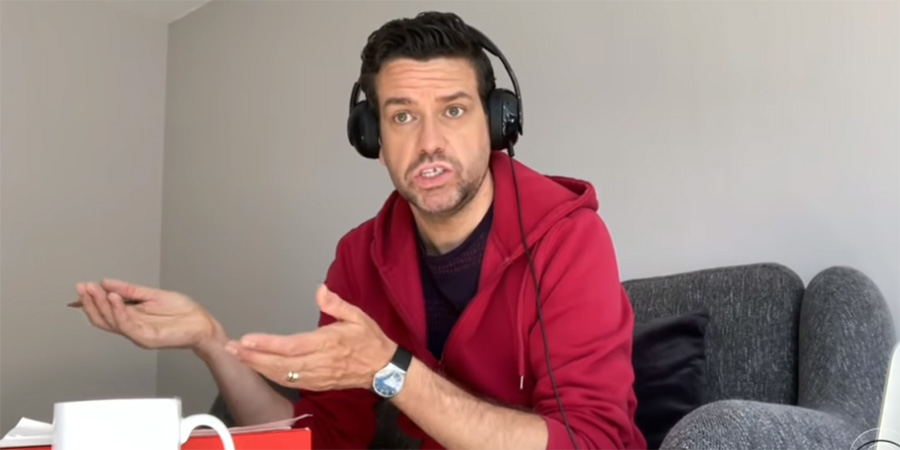 Radio 4 is to broadcast a semi-autobiographical sitcom based on comedian Michael Spicer's rise to internet stardom via his Room Next Door videos.
Michael Spicer: Before Next Door is scheduled to be broadcast on the station on Thursday 18th June at 11pm.
The half-hour episode aims to answer the question: "What happens when a socially awkward and neurotic part-time comedian becomes a global internet sensation?"
Radio 4 explains: "Michael Spicer: Before Next Door charts Michael's real-life progress, sort of, as his Room Next Door videos amass tens of millions of views online and win him acclaim for his comedy, at last. But how will Michael cope? Will this married, father of two ever be able to quit his day job as a copywriter for a kitchen worktop company? And why is the broadcaster Peter Curran in his house?
"After twenty years of producing comedy under the radar, Michael is now on the cusp of leaving the office behind and - with the help of his wife Roberta - making a career out of being funny. However, the road to fame for an ordinary person like Michael is a frightening one with sharp corners and hairy bends, like the dual carriageway on the A90 between Stonehaven and Aberdeen, for example."
Spicer's Mash Report co-star Ellie Taylor will act in the show, alongside Peter Curran and Joanna Neary.
Spicer has been publishing his Room Next Door videos - in which he pretends to be an adviser talking in the ear of a politician - on the internet for some time, however in recent months many of his videos have gone viral.
Since the coronavirus lockdown started, he has been signed to make videos for The Late Late Show With James Corden. Below is one of his recent Trump-based videos for the US show:
And here is his takedown of one of Matt Hancock's speeches at the Government's daily coronavirus briefing:
---
For updates, click the button below.
Share this page