Miles Jupp quits News Quiz
Miles Jupp quits The News Quiz
Miles Jupp has quit as host of Radio 4's The News Quiz
Jupp has hosted the show for the past four years, totalling 12 series
He says: "I would now really like to focus more on acting and writing"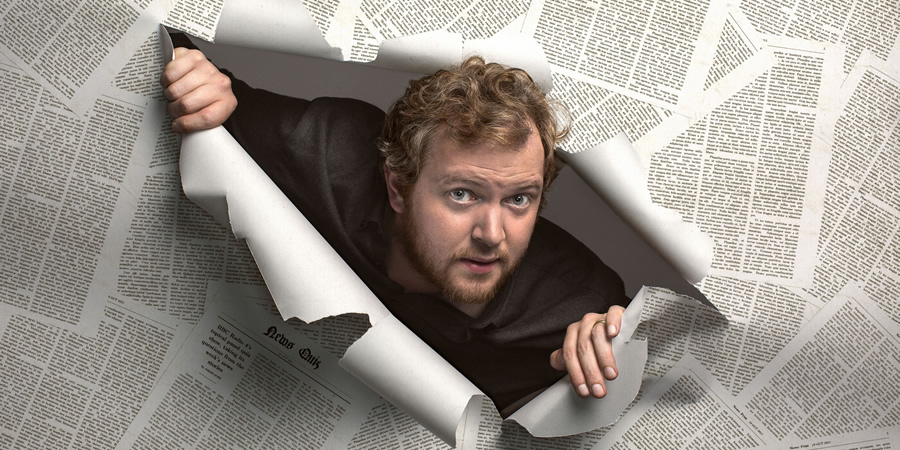 Miles Jupp will step down as host of The News Quiz at the end of the current series.
The BBC will announce a new host ahead of the programme's return for its 100th series, later this year.
Jupp's tenure has lasted four years and twelve series of the iconic panel quiz, which was first broadcast in 1977. He first took part in the show as a guest, under Sandi Toksvig's tenure in the host's chair, in 2009.
The BBC said in a statement: "During Miles's time as host, the flagship comedy has continued to be one of the most popular on BBC Radio 4, attracting millions of listeners each week and regularly appearing at the top of the podcast charts in the Friday Night Comedy podcast."
Jupp has decided to leave the show in order to concentrate on other areas of his life and career, according to a press release.
Sioned Wiliam, Commissioning Editor for Radio 4 Comedy says: "Miles has been a wonderful presenter, loved by panellists and audiences alike. I'd like to thank him for entertaining millions of Radio 4 listeners with his razor sharp wit, warmth and intelligence - and not forgetting that irrepressible laugh. He has expertly continued the great success of The News Quiz and will be hugely missed."
Jupp says: "I have really enjoyed hosting The News Quiz and I count myself as extremely lucky to have had this opportunity. Although one or two of the news stories we've been discussing on the show remain unresolved, the time is right for me.
"I would now really like to focus more on acting and writing, and stepping down from this job will give me the flexibility to do this while also spending more time at home with my enormous family. I'm very grateful to the production staff, panellists, writers, technicians and newsreaders who all make the show what it is, and also to the listeners who are enthusiastic, loyal and - based on those who I bump into on trains and so forth - extremely polite. Thank you all.
"And with that, goodnight."
The News Quiz Series 100 is expected to air from late Summer/early Autumn.
---
For updates, click the button below.
Share this page