Party special on Radio 4
Radio 4 sitcom Party to return for one-off special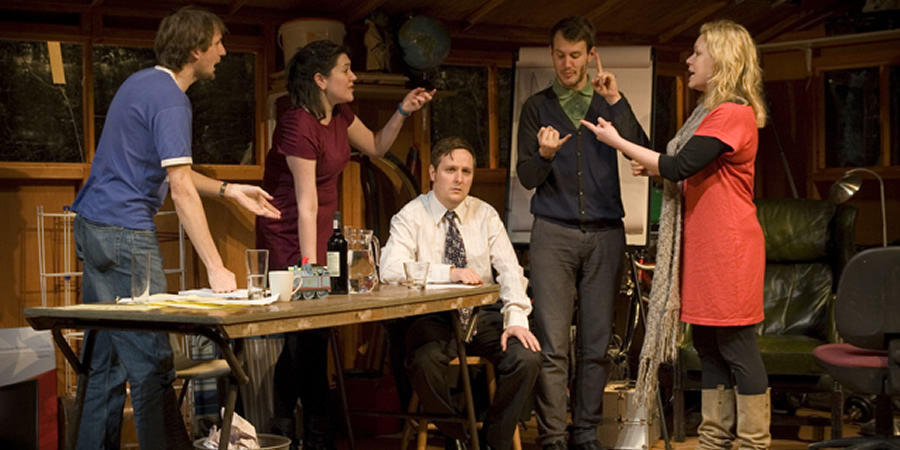 Party, the Radio 4 sitcom about students who plan to form their own political party, is to return for a one-off special.
Tom Basden, Anna Crilly, Tim Key, Jonny Sweet and Katy Wix will reunite in December to record an episode focusing on the US President.
Radio 4 confirms: "This Christmas one-off special sees the team reunite one last time to take on Donald Trump."
Party, written by Basden, started life as an award-winning play at the 2009 Edinburgh Festival, before becoming a radio series in 2010. Focusing on the naive but well-meaning Simon, Duncan, Jared, Mel and Phoebe, the comedy ran for three series, finishing in 2012. A TV pilot was filmed in 2014 but never broadcast.
The station says: "Writer Tom Basden reunites the cast of this critically acclaimed BBC Radio 4 series six years on as the group of aspiring political agitators once again apply their small minds to big problems."
The new special will be recorded at the BBC Radio Theatre in London on 1st December. Tickets
It is expected to be broadcast as part of Radio 4's festive schedule, which will be officially unveiled on the 6th December.
---
For updates, click the button below.
Share this page