Just A Minute without Parsons
Nicholas Parsons misses first Just A Minute in 50 years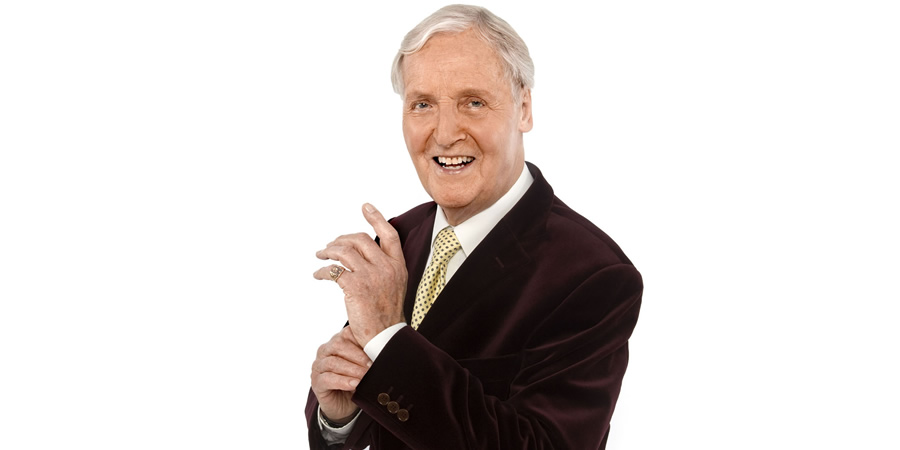 The BBC has broadcast an episode of Just A Minute without Nicholas Parsons.
In the 50 years that the parlour game has been on BBC radio, it is the first time an episode has not featured Parsons.
Parsons has been present for all previous episodes of the Radio 4 panel show, since its inception in 1967. The comedic actor has chaired almost every one of the 900 plus episodes broadcast across the 81 series. In some early episodes, the host and panels swapped positions, but Parsons was still present as a player when not hosting.
However, the episode broadcast at 6:30pm tonight (Monday 4th June 2018) was instead chaired by regular player Gyles Brandreth.
The absence of the 94-year-old Parsons led to a flurry of comments on social media, but the line-up had been planned in advance.
Opening the show, which also featured long-term player Paul Merton, plus guests Josie Lawrence, Sara Pascoe and Tony Hawks, temporary host Brandreth said: "Hello, I'm Gyles Brandreth, sitting in for Nicolas Parsons who, after 50 years non-stop at the helm, quite rightly thinks he should be allowed the occasional day off."
Julia McKenzie from BBC Studios, which makes the programme, used Twitter to explain to listeners what was occurring. She typed: "Just to reassure those listening to the very unexpected Just A Minute on BBC Radio 4 at the moment - the apocalypse is not upon us - Gyles Brandreth kindly stepped in to give Nicholas Parsons a couple of days off. NP is totally fine and is still the guvnor as per the last 50 years."
Just A Minute is broadcast on Radio 4 on Mondays at 6:30pm. Two episodes are taped per recording date, so next week's show will also feature the same panel with Brandreth in the presenting chair. Parsons will then be heard on air again after that.
Listen to Just A Minute on BBC Radio Player
---
For updates, click the button below.
Share this page