Comedy returns to Radio 1
Radio 1 announces return to comedy
Radio 1 has announced its first comedy series commissions in more than a decade
The station has ordered 9 series, to be published as podcasts and broadcast in a new 3am slot
The first of the shows launch on Monday 5th February, featuring young comedy talent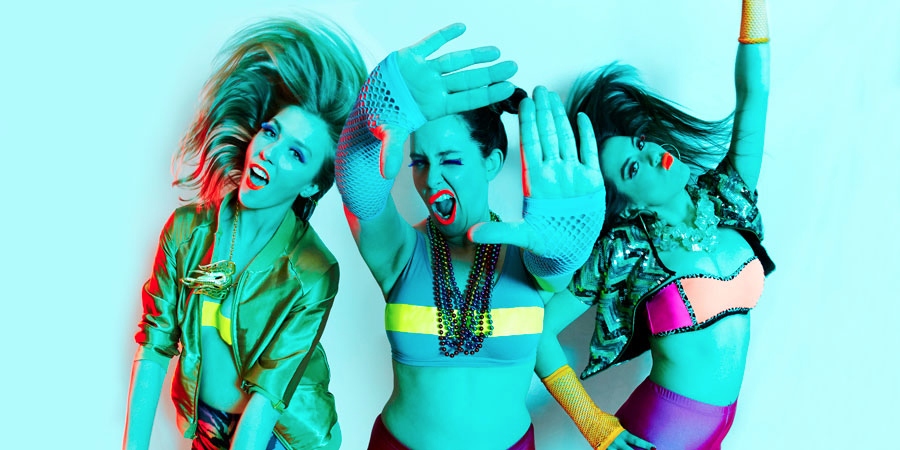 BBC Radio 1 has announced that it will begin producing comedy programmes once more.
The station was a noted destination for comedy in previous years but has shied away from the genre for more than a decade. It is still celebrated for its groundbreaking output in the early 1990s, with series including Chris Morris's Blue Jam, Lee & Herring's Fist Of Fun and The Mary Whitehouse Experience, but its last comedies were four one-off stand-up specials broadcast at Christmas 2012.
Today, the BBC announced that it has commissioned nine new series for the radio channel, to be made available as downloadable podcasts shortly ahead of being broadcast on air.
The shows will be broadcast in a new hour-long late night comedy slot from Wednesday 7th February, at 3am.
Ben Cooper, Controller of BBC Radio 1 says: "I grew up listening to Blue Jam and The Mary Whitehouse Experience on Radio 1 so it's great to be able to give a new generation of young comedians an opportunity to make us laugh on a podcast from the BBC."
Each of the new comedies will be part of a 'comedy series' bundle, with episodes released weekly. The first will be available to download from Monday 5th February, ahead of broadcasts beginning two days later.
The first of series two will be published online on Monday 19th February, broadcasting in the 3am slot on Thursday mornings from 22nd February; and series three podcasts will be published from Monday 26th March, broadcasting on Friday mornings from 30th March.
The programmes are as follows.
Series 1
Ed And Lauren Get On (12 episodes)
Growing up, every choice feels like a huge, scary decision. Ed Night and Lauren Pattison are here to remind you this doesn't have to be the case. In a world where social media documents people's successes but none of their failures, comedians Ed and Lauren are honest about how life can be a little rubbish.
Every week they will tackle a new topic - from dating to class and terrible jobs. Join them as they explore the highs and deep, deep lows of becoming an adult.
Lauren Pattison says: "I am thrilled to be given the opportunity to bring a fresh and fierce voice to Radio 1 alongside my soon to be partner in crime Ed. It's a great chance for me to not only have some fun and maybe cause some light chaos, but to delve into some hot topics and burning issues, in a way that's brutally honest, opinionated and most importantly from the perspective of a young working class scamp like myself."
Ed Night says: "I'm dead chuffed that Radio 1 have asked me to be involved with such an exciting, comedy-oriented project."
Series 2
Niki & Sammy's Peachy Podcast (12 episodes)
Niki & Sammy's Peachy Podcast is packed full of the hottest music news, behind the scenes goss and internet trends. If it's trending - they're talking about it! Their first episode will be available for your ears 19th February, and every following Monday. So what are you waiting for? Delve into their peachy world - it's SERIOUSLY addictive.
Starring YouTubers, identical twins Niki and Sammy Albon.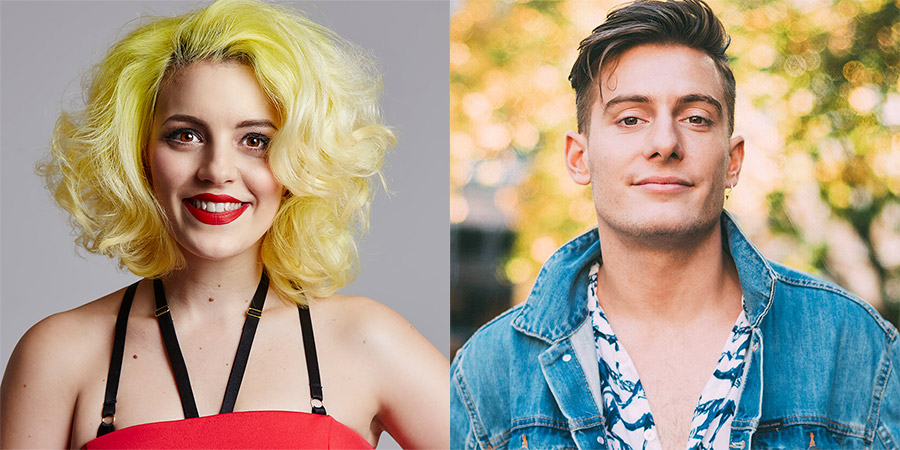 Unexpected Fluids (12 episodes)
Real life embarrassingly honest stories about when sex goes wrong. Each show is themed, with guests and presenters kicking things off with a story on that theme. Telling these stories will be cringey, comic and maybe even a little cathartic.
Hosts Alix Fox (sex writer, contributor on Modern Mann and Close Encounters) and vlogger and broadcaster Riyadh Khalaf (whose mum read his Grindr messages to his 340K+ YouTube subscribers) are known for honest, funny discussions across the spectrum of sex, gender and sexuality, making this uniquely engaging for young audiences exploring their own identity.
Riyadh says: "I'm super excited to work on a daring podcast with a team I've admired for years at BBC Radio 1. It's going to be shocking, it's going to be funny and you might just learn something by accident! Listening to it is going to be like talking to your best mate about awful, crazy, one night stands. I'm dying to get in studio with Alix - the two of us have become like a pair of oversharing siblings trying to out-shock each other. I can't wait to dive deep into the wonderful wet world of unexpected fluids!"
Alix Fox adds: "I'm such a media dweeb and incredibly excited to be working for the Beeb. Having spoken about the squelchy, squirty, squidgy aspects of sex for over a decade and had the privilege and honour of hearing many people's stories often for the first time, I've realised how important it is we have open honest conversations about sex, sexuality and relationships - although the media often talks about such things, in reality the approach they take vs the real life information, stories, revelations and often comical chats that people want to have are quite different things."
Series 3
Ray Moss: No Stone Unturned (4 episodes)
Ben Partridge (winner of Best Comedy at the 2017 British Podcasting Awards for his work on comedy podcast Beef And Dairy Network) is Ray Moss, private investigator. Exploring the seemingly small personal mysteries of confused listeners. Can you solve the case before he can? That's very likely.
Ben Partridge says: "I'm delighted to be making this podcast with Radio 1. At this time when great uncertainty is all around, what the world needs is Ray Moss, a man who is physically unable to look at a stone without turning it over."
The Comeback (6 episodes)
Comedians get the chance to deliver the comeback they always wanted about the person who wronged them, hosted by comedian and writer Jen Wakefield.
Wakefield says: "I think The Comeback will be like comedy therapy. Who doesn't love a good story and a chance to get something off their chest? I think us Brits can often be guilty of not saying what we think or feel at crucial moments for fear of stirring things up, so I reckon there'll be some fun, juicy and relatable material on the podcast. I'm buzzing for it!"
Battle Acts (6 episodes)
An award winning, no-holds-barred improv show that has been performed in sold-out venues nationwide to rave reviews. Featuring Emily Lloyd-Saini from the BBC Asian Network, it plays two teams of comedians off against each other in a series of ridiculous and increasingly difficult challenges. Recorded in front of a live studio audience, each episode will feature guests from the world of comedy.
Clickipedia (6 episodes)
BBC Radio 1's Matt Edmondson and his guests journey down an internet black hole of pointless, useless and worthless knowledge, all in search for the one fact that could bring down the web. Matt skips from link to link on Wikipedia exploring the facts, fiction and filth that distract us all every day.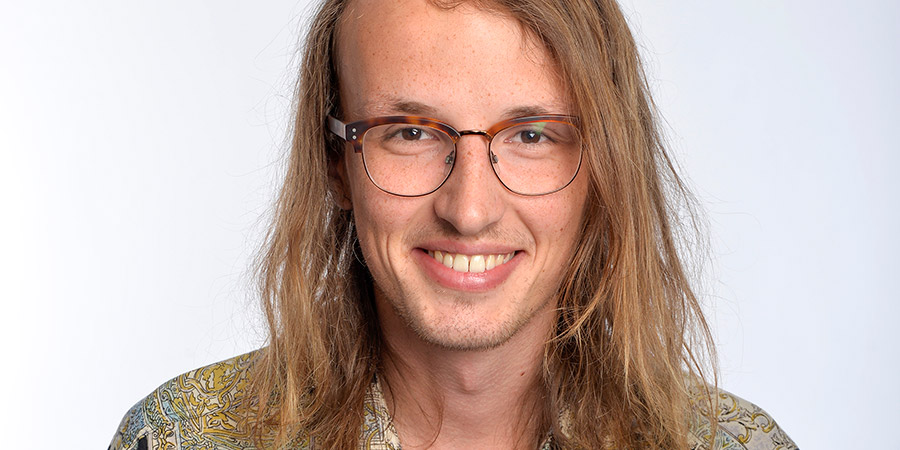 Andy Field (6 episodes)
A silly, anarchic, fast-paced sketch show that jumps from idea to idea like a hyperactive flea amidst the flowing locks of the vast shaggy dog that is Andy Field (pictured). A surreal, goofy & off-the-wall comic.
Andy says: "If I hadn't once run up a down escalator, this would be the most exciting thing I have ever done. As it is, it's a very close 2nd."
Birthday Girls House Party (6 episodes)
Birthday Girls are comedians Beattie Edmondson, Rose Johnson and Camille Ucan. Every episode they invite you to a different themed party they are hosting- from a wake to a posh dinner. Expect warm and weird late-night conversations putting the world to rights, drop-ins from comedy guests.
Birthday Girls say: "We are absolutely delighted that Radio 1 have confirmed what we've always known: that our conversations deserve to be listened to by thousands of people. It's gonna be prime 3am house party vibes and we're already so excited and scared about how much we're going to overshare."
Share this page