Cabin Pressure to return?
Benedict Cumberbatch wants to make Cabin Pressure Series 5
Benedict Cumberbatch has said he'd like to make more episode of Radio 4 sitcom Cabin Pressure
The Sherlock star, speaking at a Comic Con event, said of the airline comedy: "I miss it. I had great fun"
Creator John Finnemore has replied: "Never say never. But it seems a shame to unpick the nice neat ending"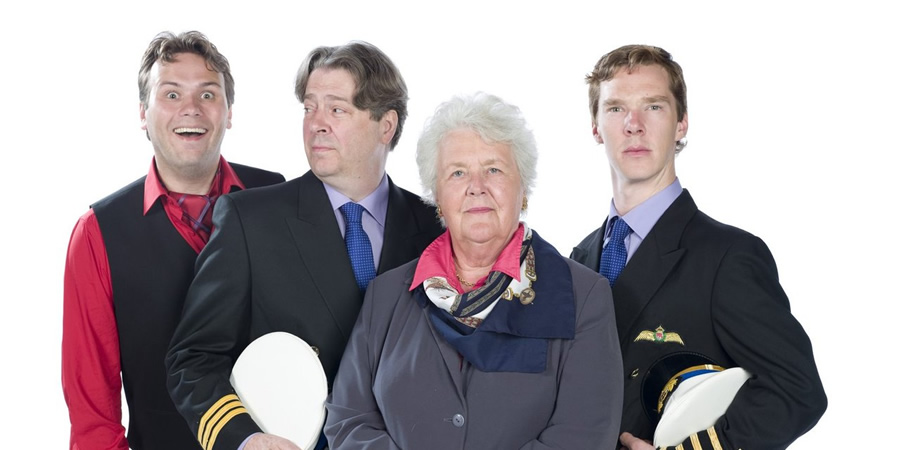 Benedict Cumberbatch has said he'd like to make more episode of Cabin Pressure, the Radio 4 comedy about a small airline.
The sitcom, written by John Finnemore ran on Radio 4 between 2008 and 2014, and starred the Sherlock actor as an uptight pilot called Martin. The show also featured Roger Allam as laidback veteran pilot Douglas, Stephanie Cole as blunt airline owner Carolyn, and Finnemore as the naive and cheerful air steward Arthur.
Cabin Pressure, which was voted Comedy Of The Year in the Comedy.co.uk Awards 2014, has a large worldwide fanbase. Over 22,000 fans applied for tickets to see the final episodes being recorded, setting a BBC record.
Radio Times reports that Cumberbatch told the audience at London's Film and Comic Con that he'd happily make time in his diary to record more episodes.
Responding to an audience question, the star said: "It was really good fun... I miss it. I had great fun working on that."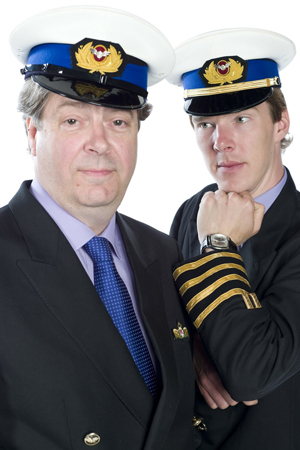 He also spoke about how the show didn't take too long to record, suggesting he could fit more episodes in his busy schedule. "We'd come in on the day - it was all a day's work, the whole thing - we'd probably get the script a week before but I don't think, other than Roger [Allam], any of us had really ever read it properly until we were all sat round the table together.
"So the first time was usually a blind read, getting use to it, the second time we'd be standing up in front of mics without anyone there to record, just on our own... we'd have a lunch break, talk about our scenes, make some changes... and then we'd do it.
"And it was such good fun, really good fun. There was never an episode that I didn't enjoy... and that rapport you build with the audience is brilliant, you can't beat that. But to do it all from reading to rehearsals to performance - in one afternoon sometimes, never mind a day - was great and I miss it."
In total, 27 episodes of Cabin Pressure were made, each one titled after a city starting with a different letter of the alphabet (the final special, Zurich, was split into two episodes). Cumberbatch concluded: "If John Finnemore was up for it, we could always start the alphabet again..."
At the end of the final special, the crew were preparing to go to the Ethiopian city of Addis Ababa. In the extras on the complete set of CDs, Finnemore said of this: "I hope listeners will think they are preparing to go round the alphabet again, but not just an A, but a double A. They can go to Addis Ababa this flight, then perhaps Baden Baden, then Chipping Camden and onwards."
Since making Cabin Pressure, Finnemore has been busy writing his sketch show, John Finnemore's Souvenir Programme, and the two-hander series John Finnemore's Double Acts, both also for Radio 4.
Posting on Twitter this weekend, Finnemore said of Benedict Cumberbatch's comments: "Had some lovely tweets about that Radio Times CP story, and... never say never. But it seems a shame to unpick the nice neat ending..."
He added: "I always thought the first ending of Only Fools And Horses was the best, for instance. But yes, I certainly miss those lovely recordings, and it's nice to hear I'm not alone in that!"
---
For updates, click the button below.
Share this page