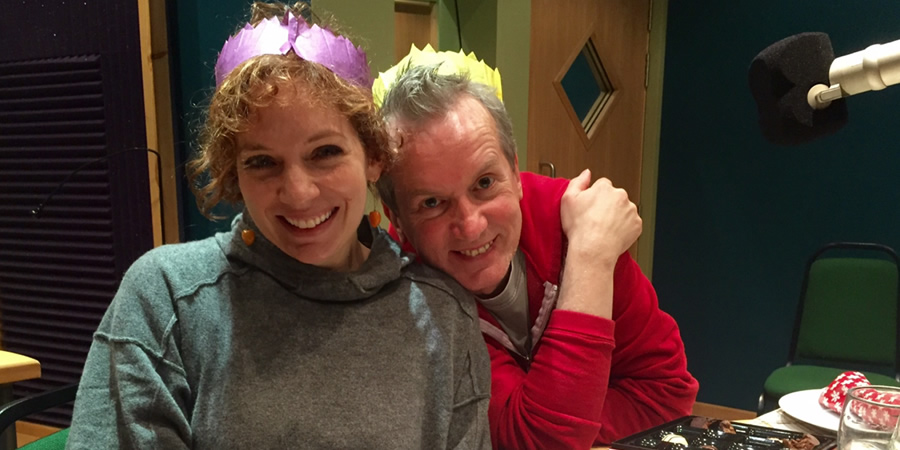 Genre

Comedy Drama

Broadcast

Channel

Episodes

Starring

Writer

Director

Producer
Don't Start is a scripted comedy with a deceptively simple premise - an argument. Each week, our couple fall out over another apparently trivial flashpoint - a text from a friend, a trilby and a bad night's sleep are just some of the starting points.
Each week, the stakes mount as Neil and Kim battle with words. But these are no ordinary arguments. The two outdo each other with increasingly absurd images, unexpected literary references (Androcles and the Lion pop up at one point) and razor sharp analysis of their beloved's weaknesses.
Underneath the cutting wit, however, there is an unmistakable tenderness.
Writer and star Frank Skinner said: "I've spent an unhealthy percentage of all my relationships in argument mode. Sometimes it's simply destructive but, on other occasions, it can be like an elaborate verbal dance. One of the characters in Don't Start talks about finding 'poetry amidst the bile'. Radio loves language and that gives me license to explore a style of comedy that loves language too. I'm a fan of those Spencer Tracy/Katherine Hepburn films when their bickering is finely-crafted, funny, and yet somehow still very real. That's what I've tried to achieve with Don't Start."
Production company

Laugh track

None
Broadcast details
First broadcast

Wednesday 5th October 2011 on BBC Radio 4 at 11pm

Last new broadcast

Wednesday 20th January 2016 on BBC Radio 4 at 11pm

Length of episodes

15 minutes

Last repeat

Wednesday 7th August 2019 at 11:15pm on Radio 4 Extra