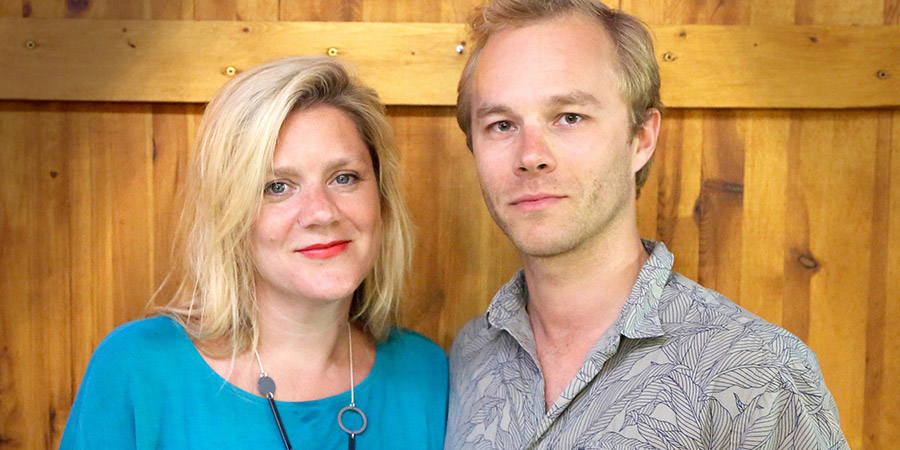 Genre

Comedy Drama

Broadcast

Channel

Episodes

1

Starring

Writers

Director

Producer
A woman waits in a hospital bed while her husband tears across London with a priceless suitcase that may or may not contain one egg - their only chance of having a baby.
Written and performed by Olivia Poulet and Laurence Dobiesz, #blessed is inspired by true events of IVF treatment within the NHS. It's funny, a little-bit heart-breaking and, in the end, life-affirming. It's a love story.
Pippa goes under the anaesthetic for extraction from her one viable follicle. Husband Steven is ready and waiting to take the fluid across London in a heavy metal-plated suitcase as quickly as he can. As she waits in recovery, Pippa longs to hear from him, longs to hear good news. Steven faces train cancellations, passengers suspicious of his strange case, and the anxiety of his own performance when he finally reaches his destination. Will there be an egg? Can he fertilise it? The story unfolds through their own anxious internal thoughts, and by text and phone calls. This is their last chance to become a family.
Production company

Also known as

Drama: #blessed (Other official name)
Afternoon Drama: #blessed (Other official name)

Laugh track

None
Broadcast details
First broadcast

Monday 16th July 2018 on BBC Radio 4 at 2:15pm

Episode length

45 minutes

Last repeat

Friday 3rd July 2020 at 2:15pm