See Also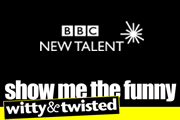 A series of new comedy pilots broadcast on BBC Radio 7 in the first half of 2007.
Presented by Alice Arnold and Jon Holmes, Listen Against uses actual BBC footage and presenters to create a surreal broadcasting world.
Subversive sitcom starring Alistair McGowan as a late-night Radio 4 continuity announcer.