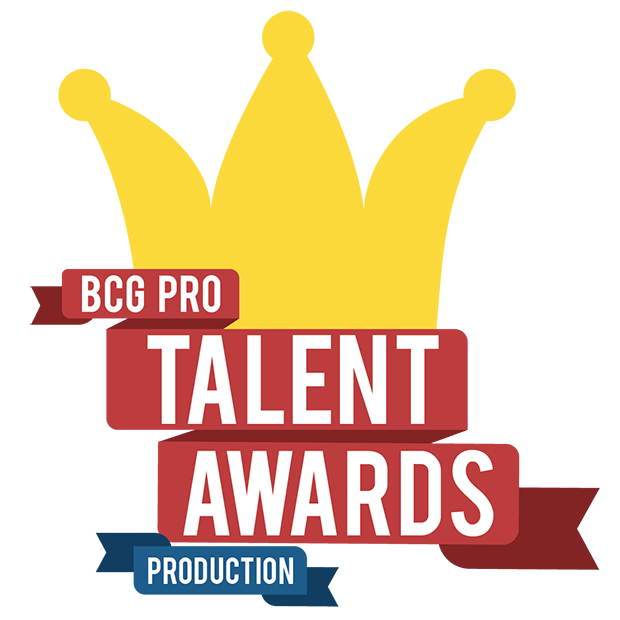 The BCG Pro Talent Award for Production - seeking out up-and-coming producers, directors, editors and other behind-the-scenes roles - runs from February to April each year.
What is it?
We want to find and encourage the best new and upcoming creative comedy talent. For this Production contest, we're looking for those who make content. If you're a producer, cinematographer, editor, director, podcast creator or fill a similar behind-the-scenes role we'd like you to submit your best work to us - published since 1st January 2020 - for the consideration of our esteemed judging panel.
The inaugural awards proved a huge success, with the judging panel - including executives from leading production companies - commenting on the high standard of entries. The competition was really fierce in Year 2 - Tia Salisbury won.
What can I win?
Aside from bragging rights, shortlisted finalists will get the opportunity to have their work showcased here at British Comedy Guide and to the industry in BCG Pro. The BCG Pro Starter member with the best entry will also receive mentoring and advice.
Best of all, we hope to offer the selected winner of the main BCG Pro contest (for those on the full BCG Pro package) an exciting mentoring and work experience opportunity.
The 2020 contest's winners have received mentoring, guidance and work opportunities with companies including post-production house The Farm and producers Objective Fiction. Opportunities are now being arranged for the 2021 winners.
The judges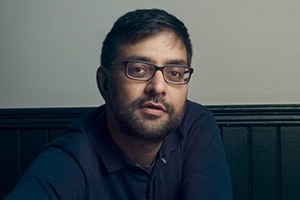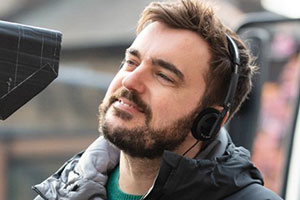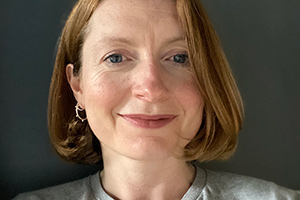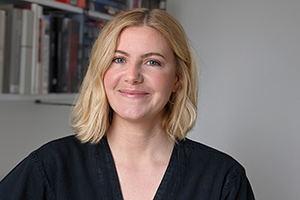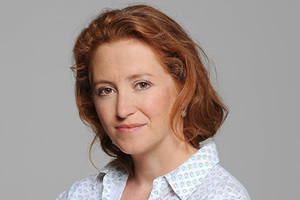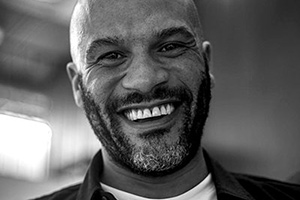 Adnan Ahmed: A producer a Sky Studios, Adnan joined Sky from BBC Studios where his work spanned TV, radio and podcasts. His credits include producing the UK's first British Muslim sketch show Muzlamic (BBC3), as well as The Big Asian Stand Up (BBC2), the BBC New Comedy Award, and the hit podcast Inside, Inside No. 9. He also developed a number of shows for BBC Radio 4, including Felicity Ward - Appisodes, Darren Harriott: Black Label and Sarah Keyworth - Are You A Boy Or A Girl?.
Andrew Chaplin: Now in high demand, director Andrew Chaplin's recent credits include GameFace, Witless, Mister Winner and Alma's Not Normal. Stories with a heart that don't take themselves too seriously are what he loves bringing to the screen.
Claire Broughton: Head of Podcasts at Hat Trick Productions, Claire oversees shows such as Queen Bees with Jane Horrocks and Esther Coles, Armstrong & Miller: Timeghost, as well as scripted offerings London Pub Reviews (feat. Tim Key), the comedy drama Holy Sh!t and more. She has previously worked across film, TV and radio on titles such as Episodes, Plum House, The Constant Gardener, Black Books and Spaced.
Katie Churchill: Katie has recently joined Sky Studios as a producer. Previously she was a development producer at Tiger Aspect, and made shows like Lazy Susan (BBC2) and Simon Amstell: Set Free (Netflix). She is also a co-founder of multi-award winning live production company Berk's Nest.
Lucy Lumsden: Previously head of comedy at both Sky and the BBC, Lucy now heads her own independent production company, Yellow Door. Her recent shows include The Cockfields, Orson Welles In Norwich and Hendrix & Handel.
Mark Wynter: Based at The Farm, Soho's biggest and most popular post production facility, Mark has had 20 years of bringing people together - whether in his teams or at numerous events he has organised and hosted. Over the past 20 years, more than 2000 young people have been given their first job in television by Mark; they now form a diaspora that covers the industry in UK and LA. Only a small handful of people can claim that a bar is named after them... but the Soho regulars are looking forward to the imminent re-opening of "Mark's Bar" within The Farm's W1 HQ.
How do I enter?
We want video and audio submissions: short films, sketches, or a podcast or audio clip. As we're looking to shine a light on up-and-coming talent, this competition is for content made independently rather than for a distributor/broadcaster like the BBC, nor with/by a major production company.
Each BCG Pro member may submit one entry to the contest, either by themselves as an individual or on behalf of a partnership or group. Entries can be in the form of a full production or a highlights package, and whilst they can be of any length, we'd suggest a 3-minute ballpark is the best duration.
Simply fill in our entry form with the requisite details and a link to your finished production.
The deadline to enter is 23:59 on Friday 30th April 2021.
We'll publish a shortlist of the best entrants as soon as possible, and aim to announce the winners by mid-summer.
Any questions? Do ask us.
This competition has now closed. It'll open again in 2022.