Short Com Film and Animation Festival open for 2024
The Short Com Film and Animation Festival 2024 is open for entries until 9th August 2024
There will be screenings in Bristol, London, Glasgow and Edinburgh in late September and early October 2024
The winners of the 2023 competition, and the Short Com Sitcom Writing Competition, are listed below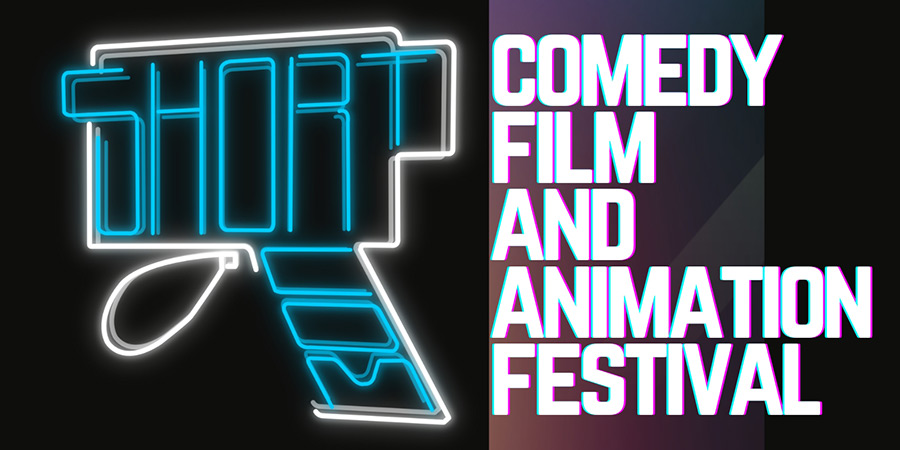 The Short Com Film and Animation Festival is open for submissions for its 2024 festival, which will span Bristol, London, Glasgow and Edinburgh in late September and early October 2024.
The organisers say: "The festival prides itself on the quality of its programming by curating the best comedy films from around the world to cater all tastes and champion emerging comedy filmmaking talent. Its mission is to be the best comedy dedicated film festival in the world and to help emerging talent and those looking to pursue comedy filmmaking as a career."
Entry is open today, with an Early Bird deadline of 2nd February and a final deadline of 9th August.
The organisers point out: "We have included a new submission category for micro-shorts of three minutes and under for more sketch-based films."
For further submission details and to submit a creation, visit FilmFreeway.com
Short Com also recently announced the results of its 2023 festival, and its Sitcom Writing Competition 2023...
Short Com Film and Animation Festival 2023 winners
54 short films were considered for several awards categories, judged by industry professionals via screenings at London's Garden Cinema, Glasgow Film Theatre, Everyman Cinema Edinburgh and Picturehouse Cameo Cinema Edinburgh.
Grand Jury Prize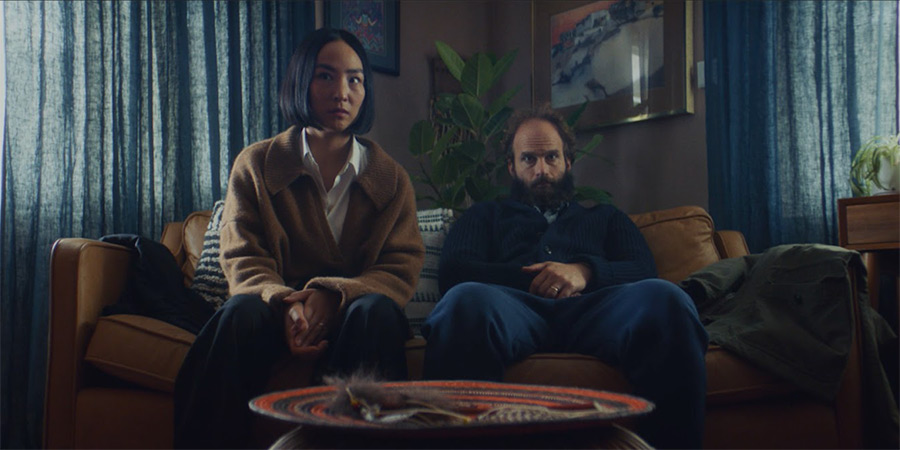 The Breakthrough
Directed by Daniel Sinclair and starring Greta Lee and Ben Sinclair.
Jane and Teddy are on the brink of divorce - but when their marital problems come to a sticking point, they have an unexpected breakthrough.
Best British Film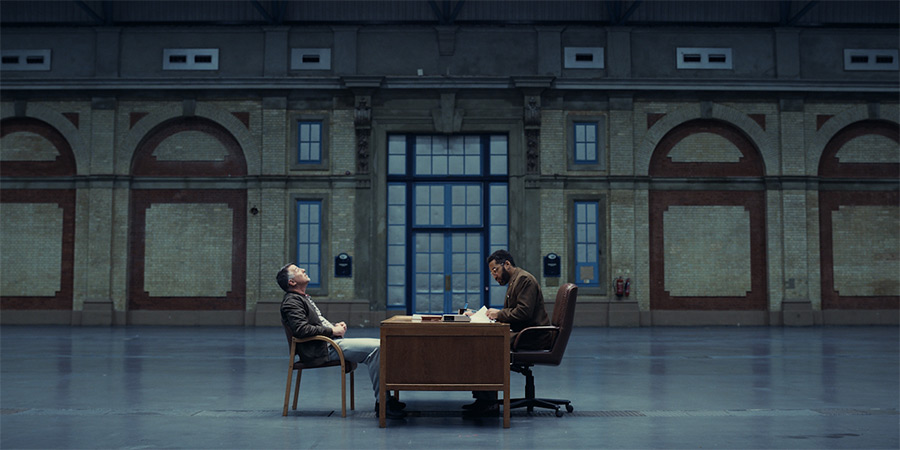 Meeting Mr Samuel
Directed by Rob Leggatt and starring Samuel Anderson and Charlie Creed Miles.
A recently deceased failed father is faced with spending eternity in purgatory with a being that has taken on the identity of his former teacher.
Best Animation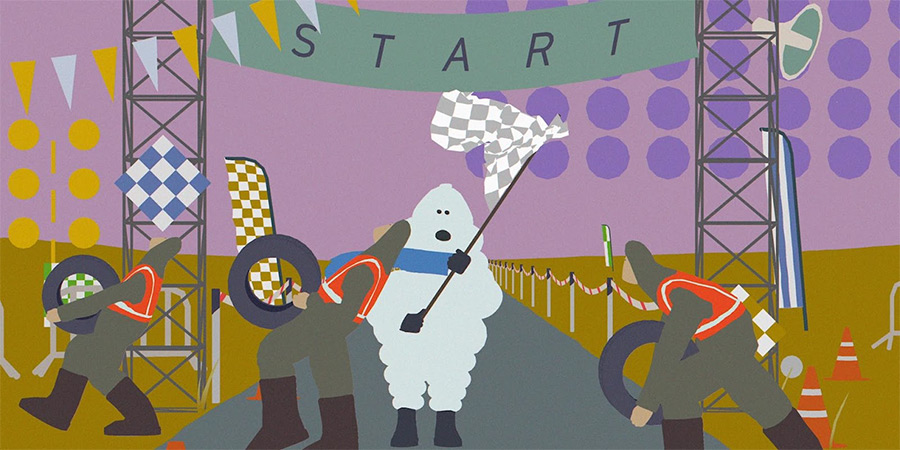 Sierra
Directed by Sander Joon. A father and his son are losing a folkrace. In order to win, a boy turns himself into a car tire.
Funniest Film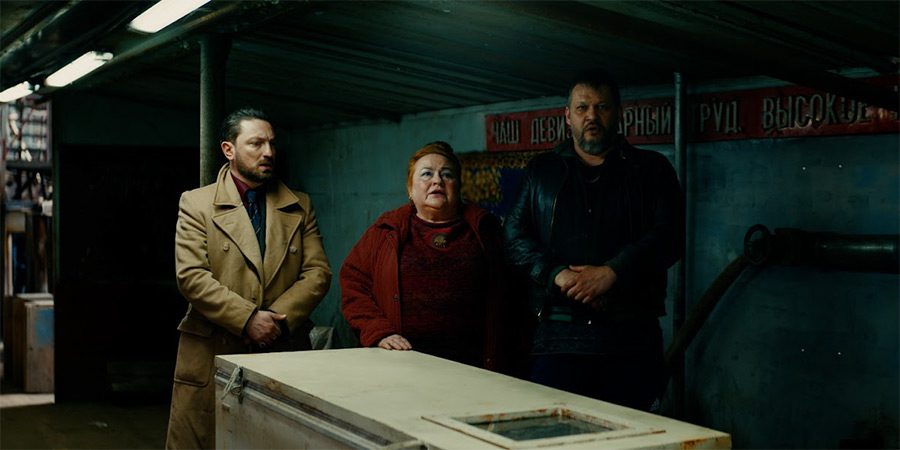 Claudio's Song
Directed by Andreas Nilsson.
A young man faces the wrath of criminals targeting people who are famous on the internet. Things take an unexpected turn when their scheme fails.
Best Script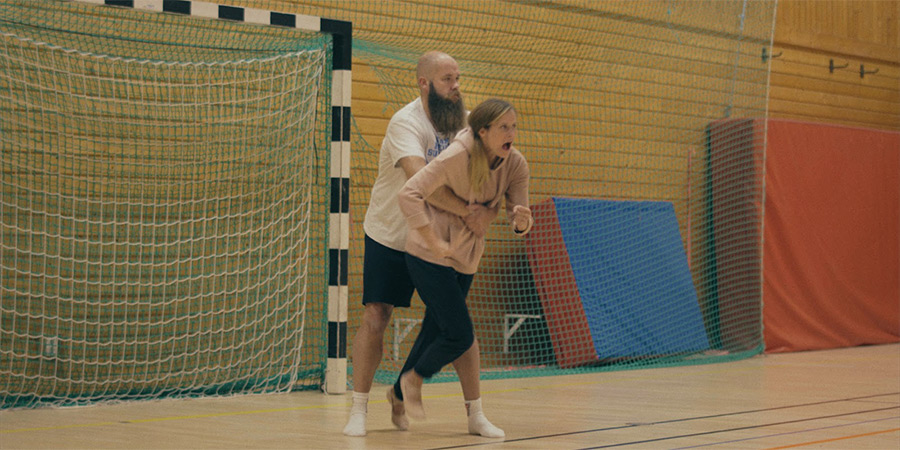 Circle of Trust
Written by Victor Nyåker, Hanna Holmqvist and Peter Lorentzon.
Sonja and Per meets up for the first time IRL in a municipal gymnasium with the intention of creating a space they safely can explore sides of themselves that they suppress in their everyday lives. But this seems easier said than done...
Best Performance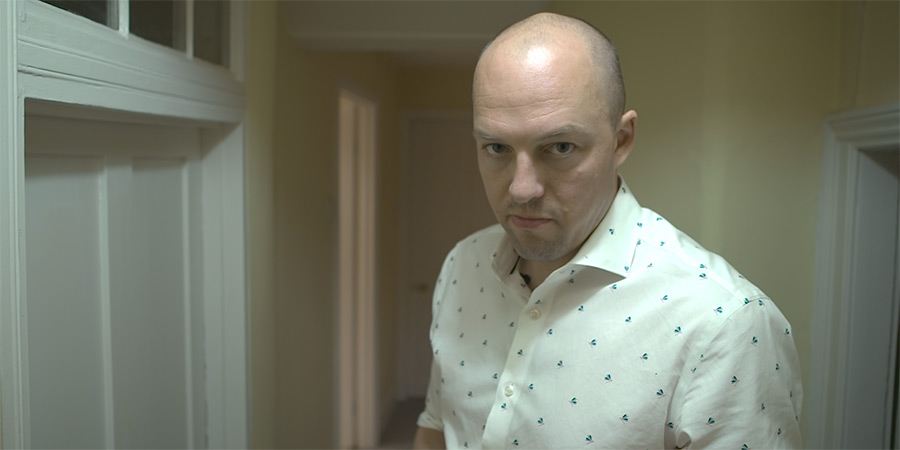 Freddie Sandilands in Superhost (directed by Tom Levigne)
Deacon wants to be an Airbnb Superhost. But his idea of being super helpful is another person's idea of being super annoying.
Short Com TV Sitcom Writing Competition 2023 winner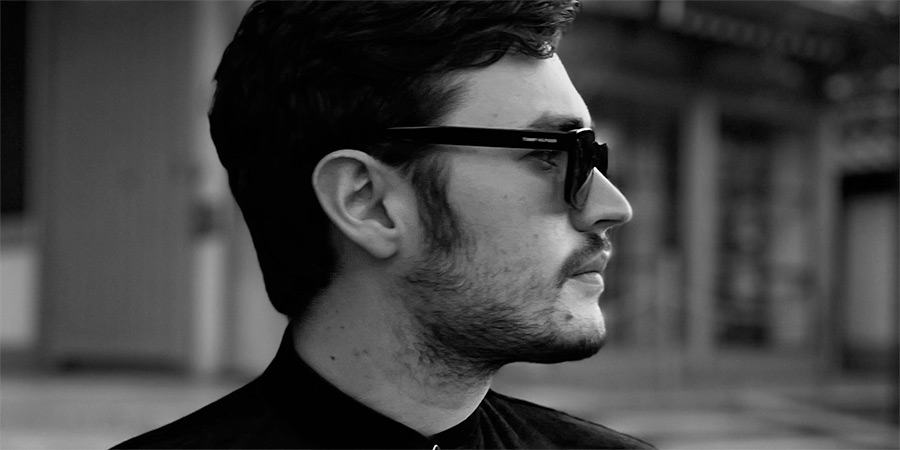 Scottish writer Eden McIntyre was the winner of The Short Com TV Sitcom Writing Competition for 2023 with his supernatural workplace sitcom Graham Reaper was the overall points winner after deliberation from judges Janet Awe, Lucie Wolfman and Lisa Mitchell.
Described as "The Office meets What We Do In The Shadows", the script came out top in what has been described as "the tightest competition to date".
McIntyre says of his win and character Graham: "Placing first in the Short Com TV Sitcom Script Competition has been such a reinvigorating 'Give me a sign!' moment as a TV writer, and it's so nice to see Graham being recognised. I'm dead proud of Graham, and we'd both like to thank Chris and the team for all their laughs and wise judgement. It's the first time Graham's won an award since the Black Death, and even then, that was only for a pub quiz. I'm excited to see what else the future holds for him."
The other scripts to have made the shortlist were:
Odd-couple sitcom Chasers by Paul Read. A lone-wolf police interceptor, Julie Haddaway, is assigned a fresh-faced recruit as a ride partner and she is far from happy about it.
Karl Marx: The Hacienda Years by Shaun Lowthian, an alternative-history sitcom, re-imagining socialist heroes Karl Marx & Friedrich Engels if they arrived in Manchester as hard-partying young men during the 1990s, rather than the 1850s.
Cancelled by Ollie Adewusi; a successful rap star to fall victim to Cancel Culture after an unfortunate mishap, he must stop an anonymous blackmailer from delivering the final nail to the coffin of his career and adjust to life as an average person.
Batshit Debbie, by Billy Abraham, sees the struggles of Debbie Segal as she copes with marriage, children and daily life with severe A.D.H.D.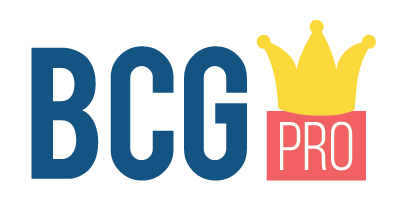 This article is provided for free as part of BCG Pro.
Subscribe now for exclusive features, insight, learning materials, opportunities and other tools for the British comedy industry.