BBC films more Quickies
BBC to make more online sketches
BBC Studios is making a further six months' worth of sketches for BBC Three's social media profiles
The sketches are branded 'Comedy Quickies'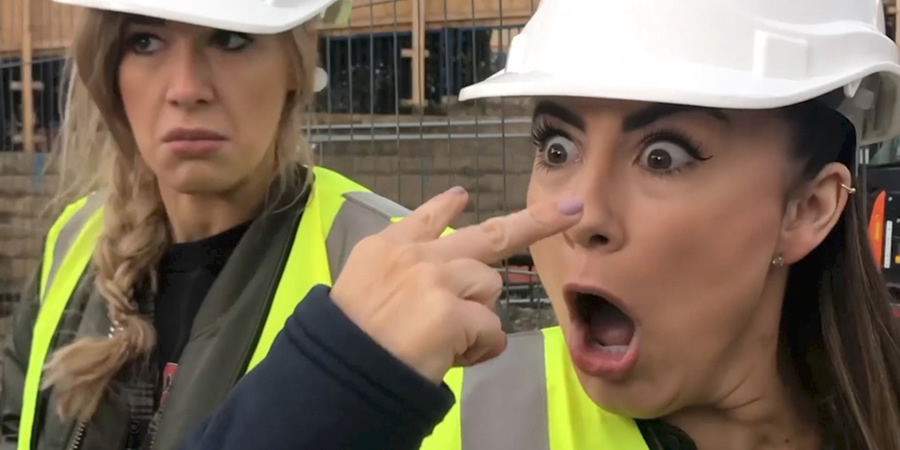 BBC Studios has been commissioned to make another six months' worth of sketches for BBC Three's social media platforms.
Comedy Quickies is dedicated to developing new comedy talent via social media networks. The strand, which has been live for six months already, each week publishes two new comedy sketches, which are primarily featured on BBC Three's Facebook page.
The BBC says that more than 30 million views have been achieved so far across 39 videos, with the most popular - If Women Acted Like Men - currently at the 10m mark.
They say: "On average the Quickies strand delivers around 1.5m views per week to BBC Three, with a combined total of 165k likes, and over 60k comments."
To create the sketches, BBC Studios' Comedy Digital Editor Jonathan Davenport heads a small production team that works with a range of new writers and performers.
BBC Studios explain: "The team has developed returning characters, (the female builders - 12m views across three sketches); created pranks and parodies (The Crown Goes Vegan - 622k views); and brought popular talent from the stand-up circuit and the Facebook platform into BBC Three[z/]'s fold including Jonathan Pie, Sophie Craig and Jahannah James and all female sketch group Muriel (whose International Women's Day sketch has clocked up 1.6m views)."
Jonathan Davenport says: "Quickies has fast become the premier destination in the UK for both fledgling and more established comedians to pitch and create content for a reputable online platform which guarantees high exposure and a speedy turnaround. At BBC Studios Comedy we are committed to working with the very best new talent, both in front of and behind the camera to create these sketches, in many cases giving them their first paid comedy gig at the BBC."
Laura Marks, Commissioning Editor at BBC Three, says: "At BBC Three we're passionate about comedy and showcasing brilliant talent in the short-form space. BBC Studios has totally delivered this with the Comedy Quickies and it was a no brainer commissioning a further six months' worth of sketches. The Quickies strand is the most viewed comedy on BBC Three outside of our long form comedies such as This Country, Fleabag and Young Offenders. There's nothing else quite like it."
If Women Acted Like Men, starring Jahannah James and Sophie Craig, can be watched below.
Share this page