The TV Foundation, in association with the Edinburgh TV Festival, is calling for emerging writers, presenters and directors to enter its 2020 New Voice Awards.
The awards build on last year's success with an expanded number of categories recognising the best undiscovered creatives and the companies who do the most to support them.
The New Voice Awards are central to The TV Foundation's aim to make the industry more accessible to a broader range of individuals and to provide a prestigious platform for rising stars. The ceremony, which takes place on 25th February 2020 at Rich Mix in Shoreditch, will also feature a panel discussion to help new talent negotiate their first years in the industry.
The deadline for entries is Monday 20th January 2020.
Winners in 2019 included Ambreen Razia, whose sitcom Hounslow Diaries went on to win a Broadcast Award.
2019 Test Card Winner Laura McMahon says: "Winning the new talent award was the highlight of my year and it opened doors for me even landing me my first broadcast credit. It reinstated my confidence in taking risks and taking on the types of projects I wasn't used to seeing on TV."
This year for the first time the awards will feature a dedicated Comedy Script category, supported by All3Media.
The other awards available to enter include the Victor Adebodun Debut Director Award, the Test Card Pilot Award (for an individual or team who have made a non-broadcast pilot), and the Stage to Screen Award (for a stage production with rich potential for TV adaptation).
Winners will receive free passes for the Edinburgh TV Festival 2020, 3 nights' accommodation in Edinburgh and the support of the Edinburgh TV Festival Talent Schemes team and selected partners for a full year.
The Early Bird fee to enter any of the awards for individuals is £5 per entry, until Friday 3 January 2020. After that, the fee will be £10 per entry. Some fee waivers are available for people who are unwaged or otherwise unable to pay.
To find out more and to enter visit thetvfestival.com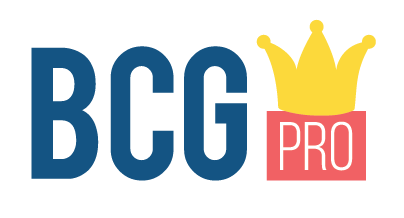 Enjoyed reading? This article is provided as part of
BCG Pro
. For much more like this, including premium articles, resources, tools and services,
find out more and subscribe
.