I've been working as a comedian, actress and writer for ten years next year and that's meant I've done every day job under the sun, too: waitress, cleaner, nanny, worked in a call centre, once I even dressed up as a chicken and handed out leaflets in central London. I was really happy the costume covered my face.
After yet another soulless shift I flopped onto my sofa and thought - there must be another way.
I've been teaching acting and writing for eight years, often on courses I created and delivered myself. I also know a lot of brilliant teachers and pride myself on a packed little Black Book of contacts. I procrastinated for a good couple of days, not sure how to bring all this together, then I fell upon the idea of starting my own academy. It would be for actors, comedians, writers and everyone in-between and would offer low-cost, intensive evening short courses and one-off masterclasses. A place to gain new skills, develop ideas and network.
The whole point of these courses and masterclasses are so that we, the performer feel like we are taking the power back - we aren't waiting for those pesky gatekeepers, we're making it happen ourselves.
My first commission came from BBC Radio 4 for writing and acting, then, slowly but surely the work started trickling in until I was able to give up the day job. Now, I'm able to do all those things and through the academy, work with people who want to master every aspect of this industry, too.
Right now, The ADC - The Academy of Dramatic Change (the change being that we stop waiting for people to give us work and we give it to ourselves) runs five courses and a new season of masterclasses will be announced soon. Previous masterclasses have been led by Head of Comedy at ITV, Saskia Schuster; top comedy agent, Ellie Cahill-Nicholls; and king of selling out Edinburgh shows, David William Bryan.
More and more, comedians are required to have the skill of an actor under their belt to nail castings - but where do they find the time and expense to pack in drama school? A West End actor, Harrison Rose and I, sat down together and developed two short-courses of 4 and 6 weeks with a showcase at the end to teach the fundamentals of acting in one bite-size package.
In September we also start a four-week evening intensive course, From Mind to Page, all about how to get that script idea out of your head and into the hands of commissioning teams.
I'm finally really excited about the future. I get to work with people who are as passionate as I am and the academy reinforces my ethos - one hand should be helping someone up, the other raised to the sky for someone to help you up. So, if you've had enough of being chicken, too then come and join us. Uncover the skills you already have and push yourself onto the next career rung. I've made it sound like it's a cult. I guess it sort of is. Bwark.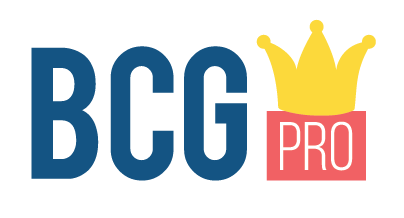 Enjoyed reading? This article is provided as part of
BCG Pro
. For much more like this, including premium articles, resources, tools and services,
find out more and subscribe
.