RHLSTP 320 - Jeremy Paxman

RHLSTP 320 - Jeremy Paxman
#320 Packalackadackdack - Richard is one week into convalescence after surgery, but was his interviewing skill housed in his lost part? He's worried about some bonus gifts he got in a box of jockstraps and about Ian Amazon trying to steal his schtick. His guest does not suffer fools gladly, which might make the next 75 minutes a bit uncomfortable - it's Packahontas himself, Jeremy Paxman. They discuss holding John Gielgud's penis, shooting squirrels on the toilet, having lunch with Lady Di, whether we need the BBC, the bizarre procedure that newsreaders were expected to go through in the event of the death of a member of the Royal Family, being responsible for bringing Boris Johnson to TV and why anyone would want to be a comedian.
Download episode
(right click, select save link)
Published: 24th March 2021. Length: 78 minutes.
Video
Next RHLSTP episodes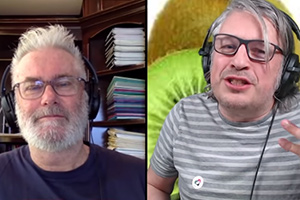 Date: 31st March 2021 Length: 68 mins
#321 Tip of the Hat - Richard has just been vaccinated and his balls have been in the Daily Mail, so it's been quite a week. His guest is veteran...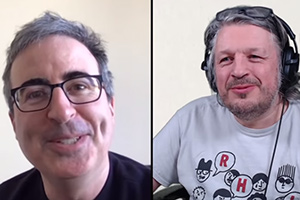 Date: 7th April 2021 Length: 73 mins
#322 Goblin Sweets - Richard is either banging on about his ball(s) or a missed joke in a film from over half a century ago. Bet you wish he was...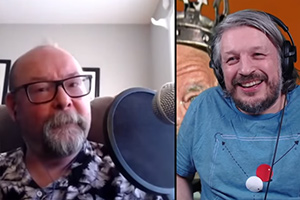 Date: 14th April 2021 Length: 70 mins
#323 Mothersacker - Like the bravest person who has ever lived Richard is still churning out podcasts, even though he's just 5 days out of chemotherapy. But what super powers...