RHLSTP 323 - Dominik Diamond

RHLSTP 323 - Dominik Diamond
#323 Mothersacker - Like the bravest person who has ever lived Richard is still churning out podcasts, even though he's just 5 days out of chemotherapy. But what super powers has it given him? He starts a little weary, but the power of podcasts soon rallies him, thanks to his open and hilarious guest, 1990s Gamesmaster legend Dominik Diamond. They discuss the talented group of comedians that emerged from Bristol University in the 1990s; being conned into buying a llama farm in Canada with no llamas in it; how auditioning for The Word led to the Gamesmaster gig; Lee & Herring's legendary appearance on the show and what really happened to Richard's Golden Joystick and how much it might have been worth if he'd kept it; fighting with Mark Lamarr across two continents; marrying Whigfield; how too much cocaine damaged Diamond's career and how too little cocaine damaged Herring's; living next door to a Play Away presenter; plus some jolly limericks about cancer.
Download episode
(right click, select save link)
Published: 14th April 2021. Length: 70 minutes.
Video
Next RHLSTP episodes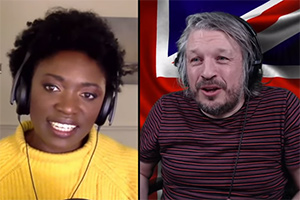 Date: 21st April 2021 Length: 68 mins
#324 Double Mastermind - Rich is still going on about his ball. This is going to be the case for the best part of the next year or two, so...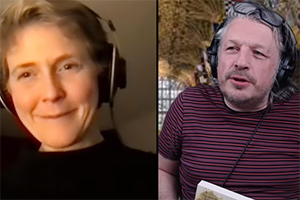 Date: 28th April 2021 Length: 79 mins
#325 Paul Mckenna's Talking Thumb - Richard is paying tribute to a recently departed Duke, though how long will people remember his name? His guest is ex Buckingham Palace shop...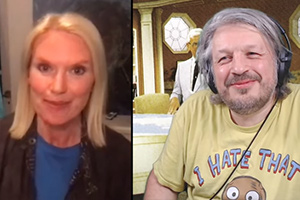 Date: 5th May 2021 Length: 73 mins
#326 Depp Fry Rice Ball - Great news! RHLSTP has been recommissioned for a record breaking 21st series and Rich has had a makeover to make him look like a...