RHLSTP 281 - Robert Webb

#281 Nipples Like Walnuts - Richard's daughter has wished him a choice of terrible deaths, but come up with a great emergency question, proving herself superior to him in every way and he's also increasingly obsessed with Sliding Doors. His guest is (hopefully) working on a lockdown episode of Robert's Web, it's Robert Webb. They talk about escaping lava inside a crocodile; time travel and alternate universes; finding out about the death of a family member by means of a note; open heart surgery; confronting death; the forgotten wonder of pornographic magazines; and whether it's best to plan your writing or just shagging wing it. Plus an impression of recordings from the past. And a look at Robert's dressing gown.
Download episode
(right click, select save link)
Published: 24th June 2020. Length: 68 minutes.
Video
Next RHLSTP episodes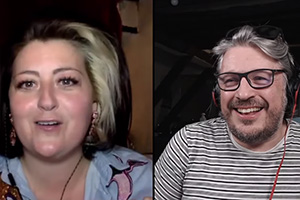 Date: 1st July 2020 Length: 79 mins
#282 Sheep in Sheep's Clothing - We're 10000 days into lockdown and Richard is going mad, but his dreams are becoming violent or sexy. But is is cheating? His guest...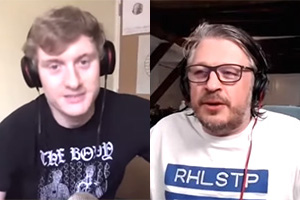 Date: 7th July 2020 Length: 67 mins
#283 Mummified Cat - It's an extra special sell-out episode which has been bought and paid for by Ian Oxygen of O2 and that originally went out to Priority at...