RHLSTP 285 - Greg Jenner

Richard is deep in book deadline hell, but still has time to tweet Lord Sugar about his maths expertise and consider how much human DNA needs to be in a mouse to make it a viable partner. His guest is podcaster, sometimes actor and historian Greg Jenner. They discuss repeatedly falling downstairs; whether historians are duty bound to have sex with Neanderthals; what new history has happened; and have a detailed examination of the history of celebrity, thanks to Greg's ace new book, Dead Famous. Find out why Abraham Lincoln grew that beard; why Julius Caesar isn't a celebrity; and whether Richard is and how faking a death almost led to a Hollywood actress being killed. Plus bumping into Scarlett Johansson, whether an iPad counts as homeschooling; and a great use for the Bayeaux Tapestry.
Download episode
(right click, select save link)
Published: 22nd July 2020. Length: 81 minutes.
Video
Next RHLSTP episodes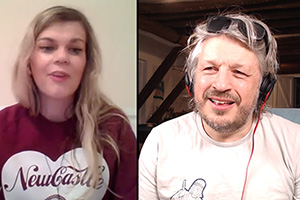 Date: 29th July 2020 Length: 61 mins
#286 Hi-Viz Jacket - We're still in lockdown but Rich is hoping he's managed to secure the future of Emergency Questions in the event or World War, so fingers crossed....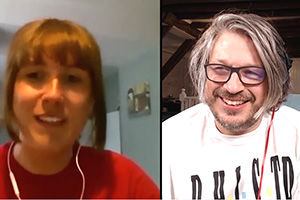 Date: 5th August 2020 Length: 74 mins
#287 White Chicks Dance Off - Rich has been turned into a woman on the internet and so comes a predictable emergency question. It's another lockdown remote record, with the...