RHLSTP 231 - Bobby Mair

RHLSTP #231: The World's Most Successful Homeless Man. RHLSTP rolls into Warwick Arts Centre, but is it really in lovely Warwick or horrible Coventry? And should a city that keeps breaking Cathedrals be allowed another one? Richard's guest this week has got to the venue despite being man-handled at Coventry railway station, it's the charming and handsome Herring lookalike, Bobby Mair. They discuss some of Canada's issues with the English language, Hitler's shoe size, William Shatner's wilderness years, whether vegetarians can have pets, whether comedians should marry comedians, whether it's worse to have a roast battle with your wife or your ex comedy partner, having two dead mums and opening for Jerry Sadowitz. Is 'offensive' comedy doomed to disappear or is it possible to weather the Twitter storms.
Download episode
(right click, select save link)
Published: 30th October 2019. Length: 68 minutes.
Video
Next RHLSTP episodes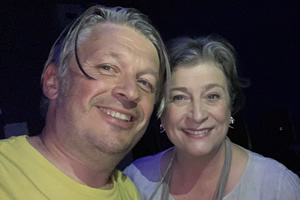 Date: 6th November 2019 Length: 66 mins Size: mb
RHLSTP #231: Bohemian Rhapsody Karaoke - RHLSTP is back at the Warwick (Coventry) Arts Centre and Richard is discussing his daughter's reaction to the Teletubbies and his son following in...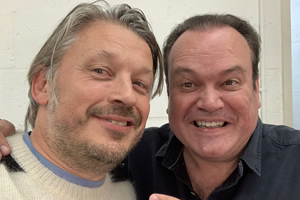 Date: 13th November 2019 Length: 66 mins Size: mb
RHLSTP #233: Joke Thief. RHLSTP comes to the Marlowe Theatre in Canterbury, a town divided by what should happen to the local takeaway shop, but with an audience smart enough...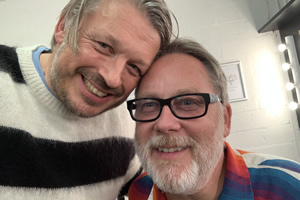 Date: 20th November 2019 Length: 64 mins Size: mb
RHLSTP #234: Little Tich's Shoes. RHLSTP returns to the Marlowe Theatre I'm Canterbury for the second week running and Rich is doing some of his topical material about St Augustine....