RHLSTP 169 - Trev and Simon

Richard Herring's Leicester Square Theatre Podcast: RHLSTP 169 - Trev and Simon
RHLSTP #169: Trev and Simon - You Are An Idiot. Rich is looking forward to International 'When's International Men's Day?' Day, but for now it's International We Don't Do Duvets Day, as his guests are Saturday morning TV heroes Trev and Simon. They chat about the Banana Splits, long-eared rabbits, music legends with tummy troubles and BO, fire alarms with The Young Ones, going to school with Bros, double acts on a 70/30 split, the preparation that went into creating such diverse characters, and bearing grudges. Pointless might come up. I can't remember now.
Check out their latest comedy venture Strangeness in Space: free from strangenessinspace.com
[link=http://www.richardherring.com/ohfrig/tour[See Rich on tour[/link], support the DVD kickstarter and sponsor him for his International Women's Day, 'When's International Men's Day?' marathon and raise funds for Refuge.
Become a Dripster and help us make more podcasts, become a monthly badger and help us make more podcasts, sign up for renewable energy and receive £50 credit and probably save money on your bills with Bulb
Published: 8th March 2018. Length: 73 minutes. Size: 135mb
Video
Next RHLSTP episodes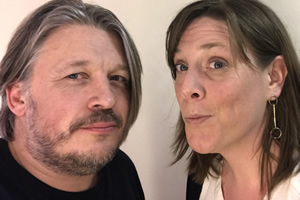 Date: 14th March 2018 Length: 64 mins Size: 88.1mb
RHLSTP #170: Jess Phillips - Jeremy Corbyn's Salad Sandwich. Rich's daughter seems to be on her way to a mediocre career in comedy and he could not be more proud,...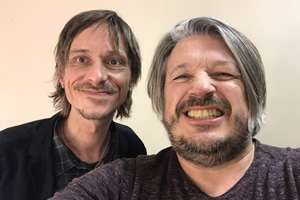 Date: 21st March 2018 Length: 66 mins Size: 91mb
RHLSTP #171: Mackenzie Crook - Hucknall Forest. Rich forgot to do a bit of his tour show for the people of Cardiff so we start with a comity contest, which...
Richard Herring's Leicester Square Theatre Podcast - All Episodes