RHLSTP 172 - All Killa No Filla

Richard Herring's Leicester Square Theatre Podcast: RHLSTP 172 - All Killa No Filla
RHLSTP #172: All Killa No Filla - Chinese Hymen. Red-nosed Rich is still down with the lurgy and a bit befuddled. After an awkward chat with an accountant and a student, it's time to meet the stars of the All Killa No Filla podcast, Rachel Fairburn and Kiri Pritchard-McLean. They talk about whether serial killers are the stand-up comedians of the world of crime; whether any comedians have made the crossover into serial killing; what drives our obsession with the darkness of true crime and how that can sometimes go way too far. Also discussed are meeting Noel Gallagher; running marathons with the bloke off My Parents Are Aliens; being on a plane with Bez; and doing a Muppet Christmas Carol in 6 minutes.
Back Rich's DVD kickstarter and see Rich on tour. Become a Dripster or a monthly badger and help us make more podcasts. Sign up for renewable energy and receive £50 credit and probably save money on your bills with Bulb
Published: 28th March 2018. Length: 69 minutes. Size: 95.3mb
Video
Next RHLSTP episodes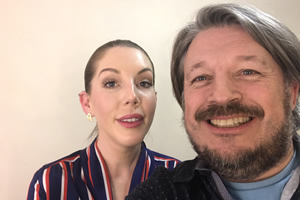 Date: 4th April 2018 Length: 69 mins Size: 95.7mb
RHLSTP #173: Katherine Ryan - Shooting Dust. Rich is disgusted to be back in filthy London and wondering if a man performs an act of extreme slapstick and no one...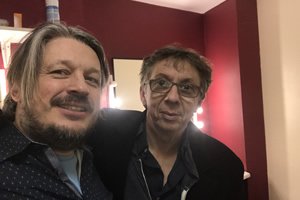 Date: 12th April 2018 Length: 64 mins Size: 102mb
RHLSTP #174: Peter Baynham - I Am Delighted. Rich meets his audience. Can he resist being a dick? Spoiler Alert - of course not, but never mind because he's about...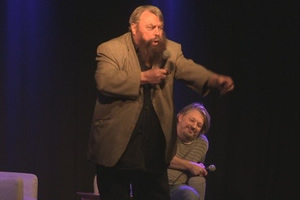 Date: 18th April 2018 Length: 76 mins Size: 104mb
RHLSTP #175: BRIAN BLESSED!!!! What Was The Question? It's finally come to pass. The podcasts can end now, because the whole point of starting them up has been achieved. Richard's...
Richard Herring's Leicester Square Theatre Podcast - All Episodes