RHLSTP 144 - Katy Brand

Richard Herring's Leicester Square Theatre Podcast: RHLSTP 144 - Katy Brand
RHLSTP #144: Katy Brand - Catering for the Dead. Richard hasn't eaten enough in a last-ditch attempt to lose weight before he turns 50, but no time for stomach rumbles because his guest is professional Margaret Thatcher impersonator and teenage evangelical Christian, Katy Brand. Questions, emergency and non-emergency are asked, like how does Brian Blessed feel about hobgoblins? Where do demons go when they have been dispossessed? Are Medusa and Emily Bronte the only women in history? When is International Men's Day? What kind of a sad case would use crowdfunding? Have any of Richard's 1990s fans gone on to be less successful than him? And you'll witness the power of the new embers of a bonfire Emergency Question.
Buy your own Emergency Questions book and see Richard's tour dates. Find out more about Katy's show at katybrandofficial.com
If you'd like to donate to the Kickstarter campaign go to gofasterstripe.com/kickstarter
Published: 6th September 2017. Length: 68 minutes. Size: 126mb
Video
Next RHLSTP Episodes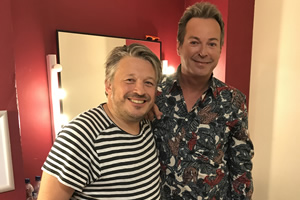 Date: 13th September 2017 Length: 59 mins Size: 107mb
RHLSTP #145: Julian Clary - Fist of Fun. Richard is still bugging last week's audience about Lego Batman - it's amazing they keep coming back. His guest is Gillian Pieface,...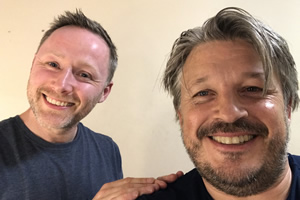 Date: 22nd September 2017 Length: 69 mins Size: 96.1mb
RHLSTP #146: Limmy - Monopoly Penguin. Rich is on the cusp of a couple of massive life changes, but he won't let ageing and moving get in the way of...
Richard Herring's Leicester Square Theatre Podcast - All Episodes