RHLSTP #3 Francesca Martinez. Rich is angry about the Fringe programme censoring the entry for Talking C*ck (what can that word be?), but luckily Francesca Martinez is on hand to talk about the power of language, whether Ben Elton is stuck in the 80s and whether the concept of 'normal' exists anywhere but on a washing machine. She also reveals how Richard attempted to corrupt her in 2003 in Melbourne, but luckily she's still talking to him and speculates on whether Jonathan Ross has ever tried to suck his own penis. And Richard recounts the embarrassing interactions that he's had with his childhood hero Ben Elton and how awkward Sunday's gig for SCOPE (not what Elton calls it) at the Hammersmith Apollo on May 20th might be. Someone in the audience is going to win tickets to see the Stewart Lee podcast but what are the chances of them being related to someone on stage?
Published: 17th May 2012. Length: 58 minutes. Size: 26.82mb
Previous RHLSTP Episodes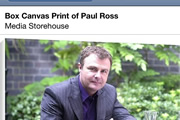 Date: 15th May 2012 Length: 53 mins Size: 24.72mb
RHLSTP #2 Jonathan Ross (with guest appearance by Francesca Martinez). How did Rich manage this? He's got a proper TV star and interviewer on his show and the pressure is...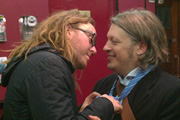 Date: 8th May 2012 Length: 82 mins Size: 37.71mb
The podcast with the most unwieldy acronym yet RHLSTP (rhlstp) starts with a bang with flame-haired multi-talented genius Tim Minchin chatting about self-penetration, bad reviews, whether Karma has payback and...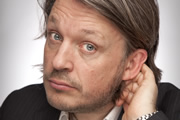 Richard Herring's Leicester Square Theatre Podcast - All Episodes