Episode 8

Richard Herring: Lord of the Dance Settee: Episode 8
Lord of the Dance Settee #8 - Well Played Thing. The tour continues through Southend, Aldershot, Cambridge, Shoreham-BY-Sea and Cardiff. Experience Richard's nerves and doubts before a Southend gig where he fears the audience might be expecting Michael Flatley, his proof that the people of Cambridge are not as clever as the people of Oxford, and the genesis of his new show solely about Addams Family Pinball (which he is playing continuously throughout the tour). Also a return to Aldershot reminds him of a previous gig and the stellar success of one of the acts who crashed and burned alongside him that night, and some tragic deaths make him consider the ups and downs of fame. He also considers his place in the comedy firmament, recounting a story of the after party at a Jerry Seinfeld gig that made him understand that success is not all it's cracked up to be.
Published: 23rd April 2015. Length: 42 minutes. Size: 76.6mb
Next LOTDS episodes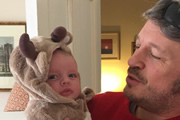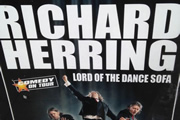 Date: 11th May 2015 Length: 51 mins Size: 92.7mb
Lord of the Dance Sofa #10: The tour grinds onwards and Richard is messing around more and saying things that he shouldn't about his ex-girlfriend and Cliff Richard (different stories)....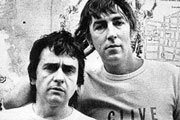 Date: 21st May 2015 Length: 43 mins Size: 79.6mb
LOTDS #11: Not Suitable For Minors? - The podcast takes us through the Lord of the Dance Settee gigs in late April and early May at Harlow, Bristol, Monmouth and...