2017 #1: Doug Anthony All Stars

Richard Herring's Edinburgh Fringe Podcast: 2017 #1: Doug Anthony All Stars
RHEFP 2017 #1: The Doug Anthony All Stars - The Boy Who Cried Batman. The King has returned and he's at the spooky New Theatre Grand Hall where the Masons get up to all sorts of mysterious time-travelling. And Richard is very excited to be welcoming comedy legends The Doug Anthony All Stars, Paul, Tim and Paul. There's lots of chat about the Edinburgh Fringe of the eighties, the point where comedy and tragedy meet, what happens when you become the carer for your comedy partner, what happens if you never wash your clothes, the Doug who became a diplomat, how Jerry Sadowitz terrorised the public, and curing rectal cancer. Sorry the first minute or so got lost, but I have attempted to recreate it (and it was nothing of any worth). Plus there's a beautiful song at the end which is going to leave you wondering why the audience is laughing, but suffice to say what was happening was very funny indeed.
Come and see the next two podcasts recorded. Buy tickets here. See Richard's stand-up show Oh Frig I'm 50 at the Pleasance at 7.30pm. See The DAAS at the Pleasance at 10pm.
Published: 5th August 2017. Length: 65 minutes. Size: 118mb
Next RHEFP episodes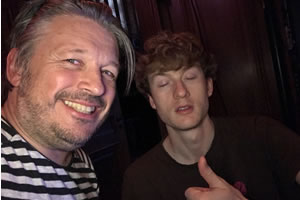 Date: 12th August 2017 Length: 60 mins Size: 110mb
RHEFP 2017 #2: James Acaster - Three Nights in Peterborough. Richard is so close to becoming the Radio Times Comedy Champion that he can almost taste it, which will just...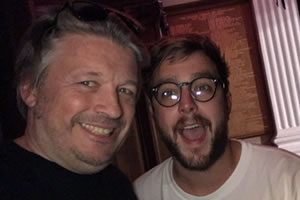 Date: 19th August 2017 Length: 64 mins Size: 116mb
RHEFP 2017 #3: Iain Stirling and Jason Manford - The Main Thing Is Ricky Gervais Didn't Win. Rich is mortified about having accidentally crashed someone else's show and is thinking...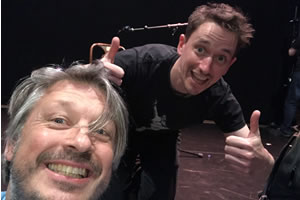 Date: 26th August 2017 Length: 65 mins Size: 119mb
RHEFP 2017 #4: John Robins and Ahir Shah - Suck Each Other Off A Bit. Richard reveals the hypocrisy of his parenting techniques and reminisces about the death of Lady...