2017 #2: James Acaster

Richard Herring's Edinburgh Fringe Podcast: 2017 #2: James Acaster
RHEFP 2017 #2: James Acaster - Three Nights in Peterborough. Richard is so close to becoming the Radio Times Comedy Champion that he can almost taste it, which will just make his ultimate failure all the more painful and thus amusing, but luckily he almost shat his pants on a children's roundabout. HIs guest went one step further than that, it's the wonderful comedy genius James Acaster. They discuss how hot chocolate is not a flavour, sky diving in slip-ons, the dangers of eating chicken nuggets for a bet, the behind-the-scenes disaster that happened on the Conan show, how a rubbish ghost train was made more scary, shooting Private Pike in the face, crashing cars and the ace sitcom We The Jury.
You really must buy James' book for more of these painfully funny stories: Amazon
And also you must buy the Emergency Questions book
Also come and see Show 3 of this year's RHEFP if you can with Iain Stirling (and we're looking into the possibility of doing another show in the last week too).
Published: 12th August 2017. Length: 60 minutes. Size: 110mb
Next RHEFP episodes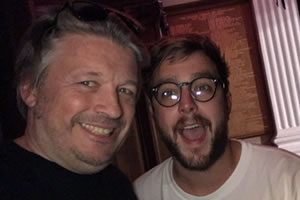 Date: 19th August 2017 Length: 64 mins Size: 116mb
RHEFP 2017 #3: Iain Stirling and Jason Manford - The Main Thing Is Ricky Gervais Didn't Win. Rich is mortified about having accidentally crashed someone else's show and is thinking...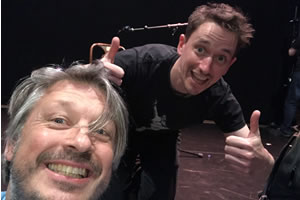 Date: 26th August 2017 Length: 65 mins Size: 119mb
RHEFP 2017 #4: John Robins and Ahir Shah - Suck Each Other Off A Bit. Richard reveals the hypocrisy of his parenting techniques and reminisces about the death of Lady...