Tim Key has appeared in the following 3 podcasts published by British Comedy Guide: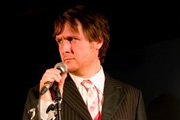 20th March 2015. 71 minutes
The second half of this conversation with the warrior poet/comic/divvy focuses on Tim's relationship with comedians Alex Horne and Mark Watson, and how his position as their respective foils gave...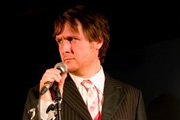 13th March 2015. 67 minutes
A lager-sodden 'not deliberately bad' poet, Tim Key is responsible for some of the most startlingly theatrical fringe comedy of the last ten years. From his outrageous origin as a...