Stewart Lee folk album
Stewart Lee sings on folk album
Stewart Lee's spoken words and vocals will feature on the latest album by violinist Laura Cannell
The comedian features on a number of tracks on These Feral Lands Volume I. Listen to a track on Bandcamp
He says "I am usually entirely resistant to writing anything so obviously personal"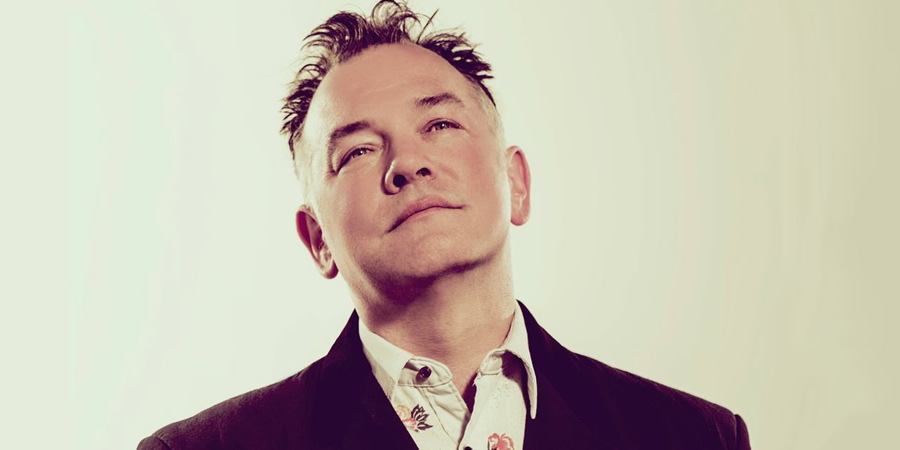 Stewart Lee sings on a new folk album.
The comic's spoken words and vocals feature on improvising violinist's Laura Cannell's These Feral Lands Volume I, which will be released on 13th November 2020.
Melding "words and music inspired by feral animal sounds, ancient stories and personal folklore", the album is built upon a set of Cannell's unreleased violin improvisations inspired by a buzzard sitting on a pole opposite her house.
Lee was then invited to create and record stories about landscape, which the comic, who is adopted, fulfilled with personal material about the Norfolk/Suffolk borders and the Welsh borderlands, where his newly traced family has roots.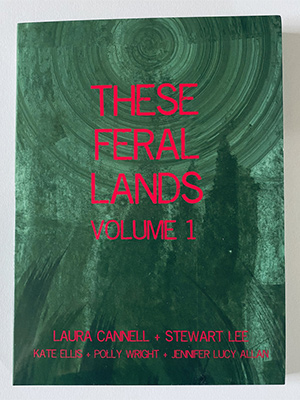 Cannell has been "adamantly instrumental" throughout her career, yet wanted the contrast between his "explosive diaphragm driven expulsions and the more personal and folkloric vocalisations".
Lee, who also sings at the end of his current show Stewart Lee: Snowflake/Tornado, retitled Virus Tornado for its resumption from 4th November at The Bill Murray in London, writes and performs on several tracks on the album, with one, Wrekin, available to listen to now on Bandcamp.
A long-standing admirer of Cannell's work, he said he was "very honoured" to be asked to help make the record, which also features Kate Ellis on cello and double bass and lyrics from Jennifer Lucy Alland and Polly Wright. It was recorded remotely, with no-one involved actually meeting or speaking directly to each other at the composition stage.
Lee confesses he was worried about letting Cannell down, in an interview that the pair have conducted to promote her appearance at the Tusk Virtual Festival in Gateshead. He suggested that "the more I tried to get the vocals to work the worse they got ... I was proud of the words though. Usually I try and slip the writerly writing into the comedy so it was nice to just be able to do it for real."
He told her that "writing the words was therapeutic for me and I am usually entirely resistant to writing anything so obviously personal. But I worry that the addition of words limits the emotional range of what you do. Your music makes us make our own choices. It doesn't direct them. The words have put a gloss of meaning on it haven't they?"
He recorded his vocals "in our cat-shit smelly cellar" on his son's computer. However, his son "was so embarrassed by what I was doing he couldn't stand being in the room during the actual recordings. My family took personal offence at the Black Shuck [track]. They said it wasn't fair to make those sounds in the house and were worried people at the bus stop outside would hear."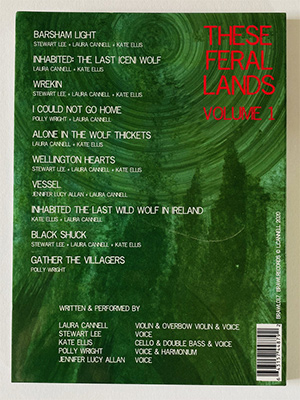 A former music reviewer for The Sunday Times, Lee also shared his experiences performing in "a crap acid-folk band (we did 3 gigs 1989-91)" and as a chorister.
"I don't think I can sing really, but I was in a church choir (I don't really know why - my childhood friend Nigel Short got me to join it and he now runs a posh choral group called Tenebrae) from 1975 to about 1979," he revealed.
"We did three services on Sundays and weddings on Saturdays and two or three practises a week. I liked the language of the Anglican services, and the pacing of the sermons, and soaked it all up.
"I also did classical guitar to grade 4 but then then teacher said I was as much use as 'a fart in the wind', and he was right. I wish I had worked at guitar and I should have learned the saxophone. [Free jazz musicians] Alan Wilkinson and Evan Parker and Peter Brotzmann look so free. All I ever wanted from stand-up was for it to give me a life where I was free."
Elsewhere in the interview, he disclosed that he sometimes performs inebriated when developing a stand-up show to see how it changes it, even if he's sceptical about alcohol's creative effects.
"This sounds nuts but when I am doing a new show, at some point in the development I will perform what I have in hand a bit drunk," he said, "to see what a pissed incoherent remix of the material does to it, like handing it over to someone to deface, or improvising with a stranger. It is usually improved.
"The act has the persona of a belligerent drunk, or a half-cut person who thinks he is clever and people should listen to him. But it is an act. I'm not someone who has enormous faith in the idea that chemically altering your perceptions is a key to creative breakthroughs. It makes me sad when I see these old punk guys I like fall off stages fucked. It reminds me of things in my childhood I'd rather forget. I do eat a lot of cheese though, which is good for dreams I suppose."
These Feral Lands Volume I is on Bandcamp
Cannell is not the only musician Lee has worked with recently. Asian Dub Foundation released their Access Denied album last week, with the track Comin' Over Here sampling the comic's sardonic interpretation of UKIP's anti-immigration rhetoric, as performed on his BBC show Stewart Lee's Comedy Vehicle in 2014.
He has also made the "anti-rockumentary" King Rocker about The Nightingales and The Prefects frontman Robert Lloyd with Brass Eye director Michael Cummings.
Also featuring comedians Frank Skinner, Bridget Christie, Nish Kumar, Kevin Eldon, Seann Walsh and Andrew O'Neill, as well as the Confessions movie star Robin Askwith, broadcaster Samira Ahmed and the late DJ John Peel, the film is slated to appear in selected cinemas on Halloween.
Lee's interview with Cannell can be read in full via tuskfestival.com
Here is a clip of him closing his 2009 show If You Prefer A Milder Comedian Please Ask For One with a rendition of the Steve Earle song Galway Girl:
---
For updates, click the button below.
Share this page