Jewish comics boycott Twitter
Jewish comedians boycott social media for 48 hours
Jewish writers, comedians and actors are leading a boycott of Twitter and Instagram for 48 hours
#NoSafeSpaceForJewHate aims to get the platforms change their policy on anti-Jewish racism
The protest is in response to the platforms' handling of grime artist Wiley after he posted anti-Semitic messages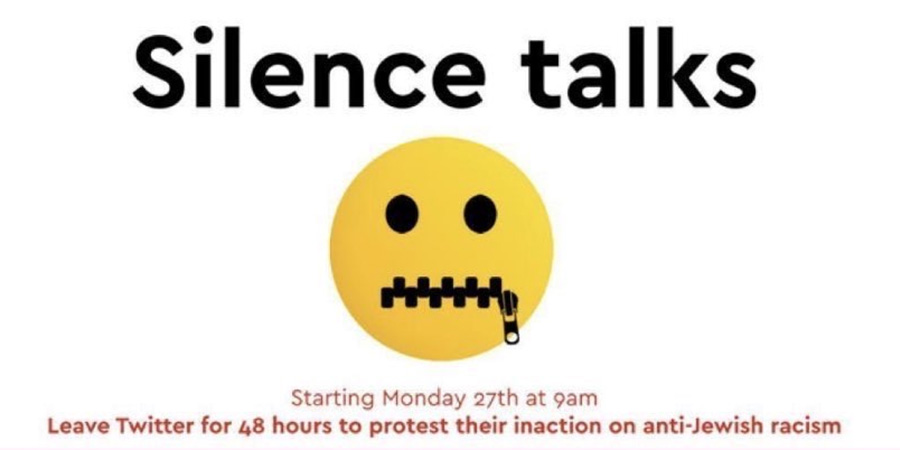 A number of Jewish writers, comedians and actors are boycotting social media for 48 hours, in a drive to get Twitter and Instagram to change the way they deal with anti-Semitism.
Their move, which has garnered widespread support, is in response to Twitter's actions dealing with music star Wiley after he posted a series of anti-Semitic tweets.
A London-based music producer known as the "godfather of grime", Wiley's messages remained publicly visible for many hours before being deleted by the platform's moderators. He was also dropped by his management, and has had his MBE referred to a forfeiture committee, but his Twitter account remains active.
Explicitly racist posts are usually removed quickly by the service when targeting other groups, and so the #NoSafeSpaceForJewHate campaign is described as a protest over the social media platforms' inaction on anti-Jewish racism.
Writer and performer Alexis Strum explains: "Actress Tracy-Ann Oberman bravely started the movement and takes the credit for suggesting this walkout, and so many other Jewish comedians, writers and entertainers - including Simon Brodkin, Lee Kern, Joe Jacobs, Rachel Creeger, David Baddiel, Gary Sinyor, Martin Lewis and Rob Rinder - have all voiced their concern and support.
"The goal is to get Twitter and Insta to change their rules about being allowed to post racist comments on their sites."
The #NoSafeSpaceForJewHate campaign is now underway, with comedy fans and other social media users joining the #48HoursSilence movement in solidarity.
See tweet
Lee Kern posted a video on Sunday in which he explains his thoughts:
See tweet
Simon Brodkin filmed the following sketch. Wiley had previously acted as a composer on his TV series, Lee Nelson's Well Funny People.
Alexis Strum has posted a sketch too:
See tweet
And Joe Jacobs produced the following music video:
See tweet
Share this page