Julia Sawalha Chicken Run axe
Julia Sawalha axed from Chicken Run 2 as voice 'too old'
Julia Sawalha has been told she will not be cast Chicken Run 2 as her voice sounds "too old"
She previously played the central character of Ginger in the hit 2000 Chicken Run film
Citing agism, she posted a statement on Twitter saying "I feel I have been unfairly dismissed"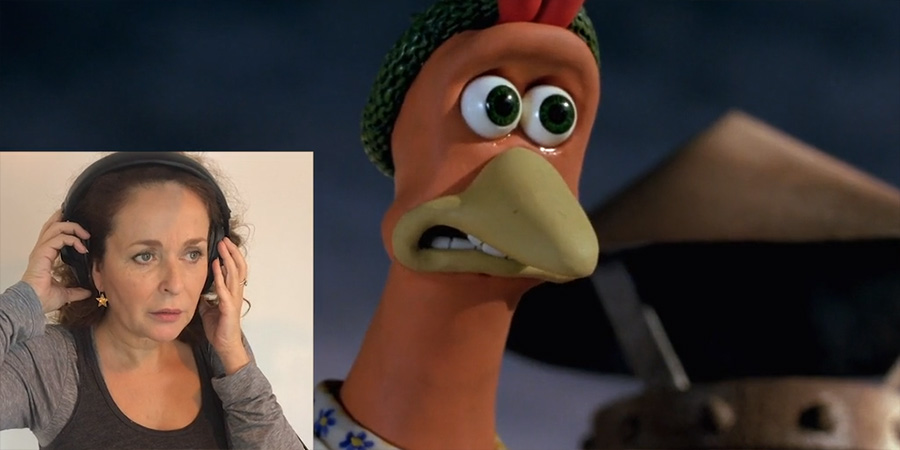 Julia Sawalha has posted a statement on her Twitter account saying she has been told she will not be cast in Chicken Run 2 as her voice now sounds "too old".
The Absolutely Fabulous star took on the role of Ginger, the key protagonist, in the hit 2000 Chicken Run film, which was produced by Wallace & Gromit makers Aardman Animations.
In a Twitter statement she said "I have officially been plucked, stuffed & roasted. If you are interested, do read what I have to say about it." The post also included the hashtag "#ageism".
The statement she attached reads as follows:
Dear Reader,

Last week I was informed out of the blue, via email, through my agent that I would not be cast as Ginger in the Chicken Run sequel. The reason they gave is that my voice now sounds 'too old' and they want a younger actress to reprise the role.

Usually in these circumstances, an actress would be given the chance to do a voice test in order to determine the suitability of their pitch and tone, I however was not given this opportunity.

I am passionate about my work and I don't go down without a fight, so I did my own voice test at home and sent it to the producers, which you can view here.

Today I received a very kind and thoughtfully written response from one of the creatives, outlining their decision, most notably saying "Some of the voices (not yours, I agree) definitely sound older". However, they stated "We will be going ahead to re-cast the voice of Ginger".

I received my letter of dismissal the day before it was announced that the 'Lone Free Ranger' had been axed from the sequel and that the character of Rocky was to be re-voiced. The reason given was that his voice is now too old. I feel I have been fobbed off with the same excuse.

I went to great lengths to prove to the production that my voice is nigh on the same as it was in the original film. If they will be using some of the original cast members... let's be frank, I feel I have been unfairly dismissed.

To say I am devastated and furious would be an understatement. I feel totally powerless, something in all of this doesn't quite ring true. I trust my instincts and they are waving red flags.

I am saddened that I have lost the chance to work with Nick Park and Peter Lord from whom I learnt so much. The three of us, together, created Ginger.

Today I responded by wishing the production the best of luck and the greatest success with the sequel.

There is nothing more I can do, other than to thank all of you who loved and still love Chicken Run, as I do.

I'm off for the chop now,

Ginger x
The star's post has already received numerous messages of support, with users posting comments such as "This makes no sense at all. An utterly ridiculous decision.", and "How stupid! I mean Bart Simpson is voiced by a 62 year old woman and he's doing Ok."
Chicken Run remains the highest-grossing stop-motion animated film of all time.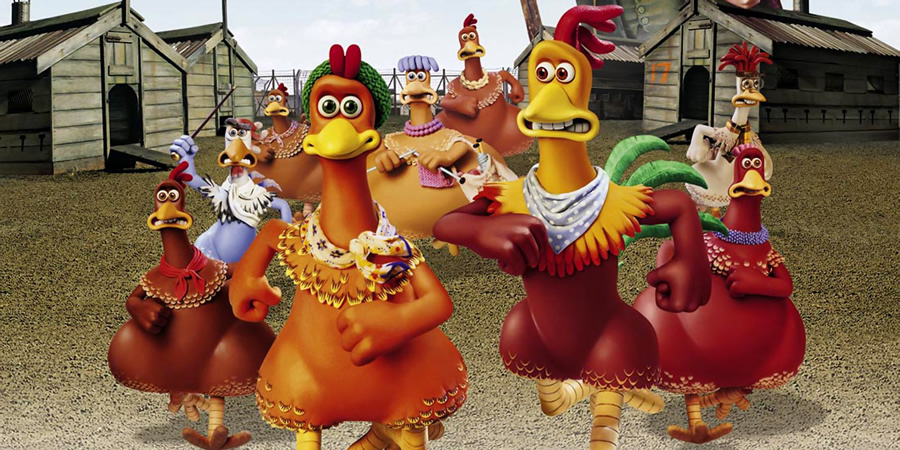 Chicken Run 2 was officially announced in June. The producers have inked a deal with Netflix which will see the movie bypass cinemas and head straight to the streaming platform, expected no earlier than 2022.
Speaking about the plot, Aardman tease: "Having pulled off a death-defying escape from Tweedy's farm, Ginger has finally found her dream - a peaceful island sanctuary for the whole flock, far from the dangers of the human world. When she and Rocky hatch a little girl called Molly, Ginger's happy ending seems complete. But back on the mainland the whole of chicken-kind faces a new and terrible threat. For Ginger and her team, even if it means putting their own hard-won freedom at risk - this time, they're breaking in!"
---
For updates, click the button below.
Share this page