RIP Barry Chuckle
Barry Chuckle dies aged 73
Barry Chuckle - real name Barry Elliott - has died aged 73.
Best known as one half of The Chuckle Brothers, he has been entertaining children on TV alongside his brother Paul since the 1960s.
Paul said today: "I've not just lost my brother, I've lost my theatrical partner of many, many years and my very best friend."
Their manager Phil Dale confirmed in a statement: "It is with great sadness that the family announce that Barry passed away peacefully at his home surrounded by his wife Ann and all his family. The family would like to express their thanks to the many people who have been fans of the Chuckle Brothers and they know that they will share in part the great, great loss they feel."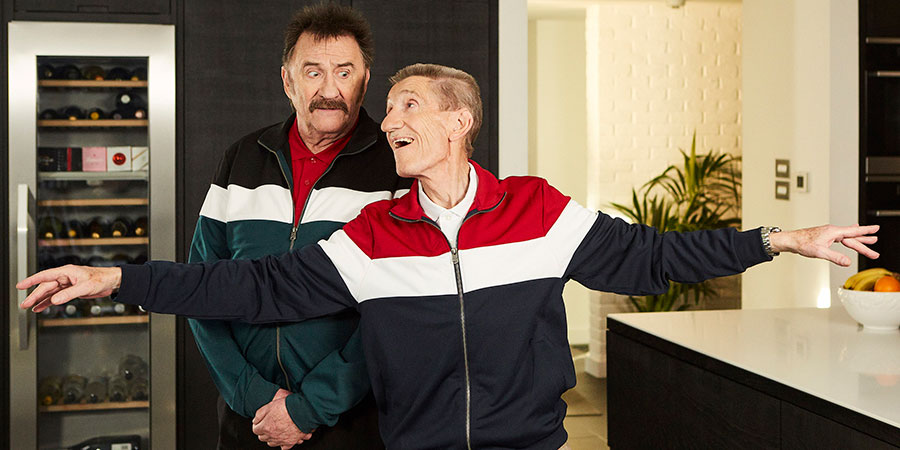 In total there are four Elliot brothers. Jimmy and Brian, who are the oldest, also formed a double-act, The Patton Brothers, and appeared regularly in ChuckleVision as the Chuckles' adversaries.
Barry and Paul, who grew up in Rotherham, started their careers as The Chuckles on ITV talent shows Opportunity Knocks in 1967. They later went on to appear on New Faces in 1974, before finding fame on CBBC in the late 1980s. The pair wrote and starred in nearly 300 episodes of ChuckleVision on CBBC between 1987 and 2009. The slapstick sitcom saw them deliver their beloved catchphrase "to me... to you".
Most recently they filmed the 12-part clip show series Chuckle Time for Channel 5. Barry was apparently not well towards the end of production and they cancelled their summer schedule after doctors advised him to rest. Episode 6 of Chuckle Time is scheduled to be shown at 6:10pm tonight, but it currently unclear whether this will now go ahead.
Below is the opening titles to their sitcom:
Earlier this year the duo guest starred in ITV sitcom Benidorm:
The Chuckle Brothers were noted for reinventing themselves for each generation. In 2014 they starred alongside Tinchy Stryder in a music video:
---
Share this page