Peter Kay tops British comedy rich list
Peter Kay tops British comedy rich list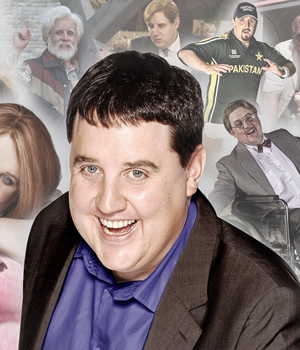 A report by The Sunday Mirror has revealed the earnings of some of British comedy's top stars.
According to the paper, Peter Kay (pictured) now generates almost £45,000 a day, whilst Michael McIntyre has recently pocketed £21 million thanks to his sell-out arena tour and DVD sales.
The Mirror analysed the publicly available accounts of the companies set up and owned by various comedians. Channelling earnings through a limited company is standard practice for top earning entertainment stars, as it is a more tax-efficient way to manage finances, plus legal issues and business opportunities.
However, the report only examines the profits recorded by each company, not what any comic takes from those profits as a wage. Further, some of the listed companies are notable profit-making businesses in their own right: for example, Jack Dee's quoted £5.2m is in fact based on the accounts of Open Mike, the TV production company he co-founded, which makes programmes including Alan Carr: Chatty Man and Live At The Apollo.
Additionally, and significantly, although the newspaper reported the list as a 'top 20', the study ignores some of the most well known comedians currently working. Jimmy Carr, who it is believed earns significant sums of money for his live shows and TV work, and was embroiled in a tax minimisation scandal in 2012, does not feature in the list; nor does Eddie Izzard, who plays gigs around the world, alongside a small film career.
Lee Evans is also not featured, as he doesn't route his money through a company, but with record-breaking DVD sales and sell-out tours is believed to be one of the country's richest entertainers. Meanwhile, Jason Manford and Jack Dee have yet to file their accounts for this year, but still feature on the list.
Of those that are listed, Peter Kay has reportedly made £32.8million in the last two years via his companies Goodnight Vienna Productions and Hussein Traders.
Michael McIntyre (pictured), who has reportedly just bought a £2.5m mansion in Wiltshire, has gone from being a struggling comic, £40,000 in debt, to an arena sell-out performer earning £21m a tour.
John Bishop, who first tried stand-up in 2000 aged 33, has reportedly amassed £6.3m in the last two years, whilst Russell Howard who, aged 33, is the youngest comic in the top 10, has now reportedly banked £4m.
Sarah Millican is the only woman to feature in the Mirror's list, with £2 million recorded for her company. Miranda Hart, who does not use a company to manage her finances and business affairs and so is not featured, is widely believed to have equivalent earnings.
The majority of the list is made up of stand-up comedians, however actors and panel show stars David Mitchell and Hugh Dennis are included.
With a cumulative total of more than £90 million, here is The Mirror's full top 20 list:
1. Peter Kay (£32.8m)
2. Michael McIntyre (£21m)
3. John Bishop (£6.3m)
4. Jack Dee (£5.2m)
5. Russell Howard (£4m)
6. Frankie Boyle (£3.3m)
7. Harry Hill (£3.3m)
8. Rhod Gilbert (£3m)
9. Sarah Millican (£2m)
10. Sean Lock (£1.7m)
11. Lee Mack (£1.5m)
12. Jason Manford (£1.5m)
13. David Mitchell (£1m)
14. Al Murray (£1m)
15. Ross Noble (£0.78m)
16. Hugh Dennis (£0.5m)
17. Jack Whitehall (£0.5m)
18. Chris Addison (£0.4m)
19. Marcus Brigstocke (£0.35m)
20. Simon Brodkin, aka Lee Nelson (£0.26m)
Share this page