Albert Finney was an English actor known for a wide variety of work in theatre, film, and television. In comedy, he played the titular hero in Tony Richardson's multi-Oscar-winning Tony Jones, an adaptation of the Henry Fielding novel, and later in his career played Uncle Silas in ITV comedy drama My Uncle Silas.
Biography
After graduating from from the Royal Academy of Dramatic Art, Albert Finney first worked in theatre before gaining his break break on screen in the early 1960s, debuting with The Entertainer, directed by Tony Richardson, who had previously directed him in theatrical works.
Although known predominantly for more serious, dramatic roles, he is remembered in British comedy for playing the title role in another Tony Richardson film: the 1963 Oscar-winning Tom Jones, an adaptation of the famous Henry Fielding novel of a young man's bawdy, satirical journey through 18th-century England. A frantic, irreverent, outrageous comedy romp, it was nominated for ten Oscars, winning four, including Best Picture and Best Director, and won two Golden Globes. In 1999 the British Film Institute named it the 51st greatest British film of the 20th century. This film showcased Finney's keen eye for humour, and let to another hit opposite Audrey Hepburn in the marital comedy Two For The Road (1967).
Other dramatic film roles include Ebenezer Scrooge in the musical version of Scrooge (1970) to Daddy Warbucks in the beloved family film Annie (1982) and Hercule Poirot in the Agatha Christie adaptation Murder On The Orient Express (1974).
Later on in his career, he returned to comedy to play another titular hero, Uncle Silas in My Uncle Silas, an ITV comedy drama adapted from the comic short stories by H. E. Bates about a bucolic, roguish elderly countryman from Bedfordshire. This ran for two seasons between 2001 and 2003.
Finney was nominated five times for Academy Awards - 1964, 1975, 1984, 1985, and 2001 - and also picked up two BAFTAS in 1961 and 2004. He spurned a CBE in 1980 and a knighthood in 2000, and died from a chest infection in 2019 at the age of 82. Upon his death, John Cleese would note that he was "the best", and "our greatest actor".
Gender

Male

Nationality

England

Awards

BAFTA Film Awards 1972 - Best Actor: Nominee
Academy Awards (Oscars) 1964 - Best Actor: Nominee
BAFTA Film Awards 1964 - Best British Actor: Nominee

Born

Saturday 9th May 1936

Died

Thursday 7th February 2019 (aged 82)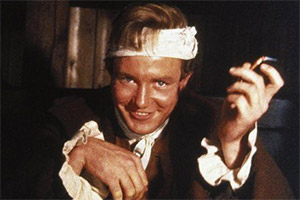 Tom Jones - Tom Jones