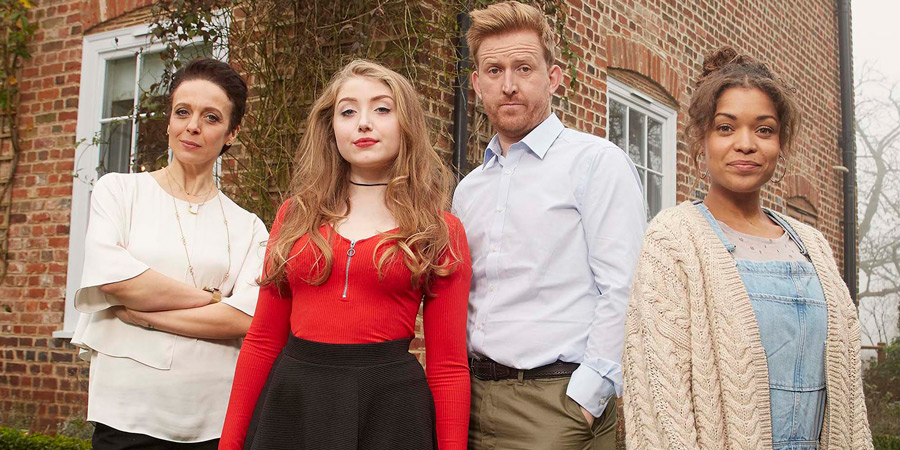 Genre

Sitcom

Published

Platform

Episodes

1 Pilot

Starring

Writer

Director

Producers
According to Susie Conway, "the family that roasts together is the most together."
A picture-perfect family, the Conways shot to fame through their hugely popular family dining website. As they clocked up the hits the offers flooded in and Conway's Cook Books, Conway's Ready Meals, and an organic shop followed suit. But pretty soon the perfect family had become a fame-hungry, cynical, money-grabbing bunch of hypocrites. But who cares? Provided they can keep up the charade of a happy and successful family, the all-important cash-cow brand will remain intact...
Use the menu bar above to access more pages.